What Is Competency?
Why We Made
the Competency Manager
For over 18 years we have created custom software for small to large business in many types of industries such as manufacturing, healthcare, finance, government, and more.
As we have gotten to learn about different organizations, what problems are common, and what makes them successful, one thing became clear - the key to the best organizations were that they had the highest-performing employees.
We made a decision to study this more in-depth. We looked at all types of businesses, some large, and some small. We found that very few had systematic ways of creating fully competent employees. We continued to see problems coming up regardless of industry.
While all organizations had ways of training, very few looked at training in a holistic way, starting with the skills desired for each role and working backwards, from the top down. And for the few organizations that did take steps in this direction, we found that they were using spreadsheet-based systems. They would build a matrix with employee names and skills, and check off the skill as either complete or incomplete.
Driven by our core ideology with our custom work, which is to solve business problems, we knew we could create a product that solves this need and provides value to companies in many different fields. So we started working on our first product meant for the market at large. While still staying true to our heritage, as Competency Manager can be customized depending on unique needs, this was our first foray into an out of the box, cloud-based, SaaS product.
What Problems Does Competency Manager Solve?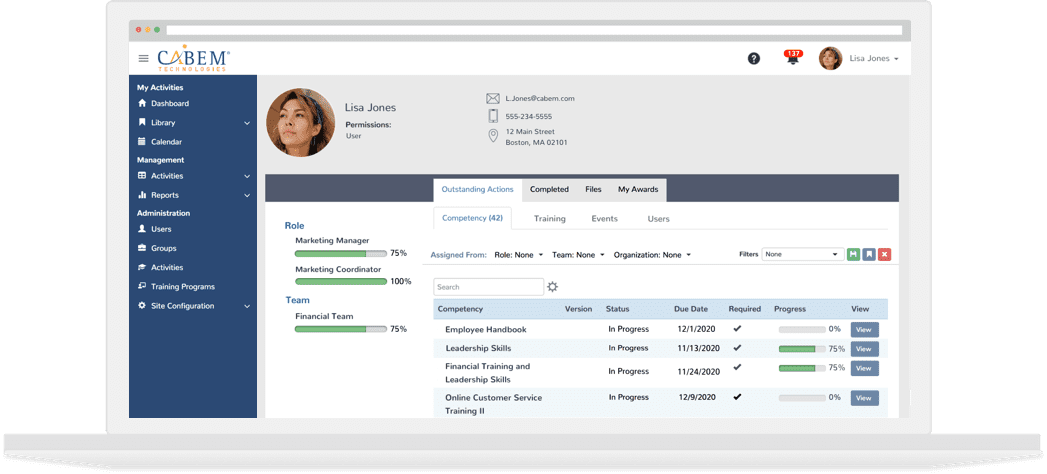 Brings Together Competencies that Address Needs Across the Organization.
We found that many training plans operate within a vacuum and are not formulated from the top down and to address needs of the whole organization. Our system allows organizations to create competencies and map them to departments, role, locations, and other segments across the enterprise.
Everyone has many tasks that they need to accomplish, and desired skills to be able to do so competently. Our system helps bridge this gap, to compile and create competencies in a logical way that institutionalizes enterprise employee knowledge.
Caters to a Variety of Learning Methods with a Formal and Informal Approach to Learning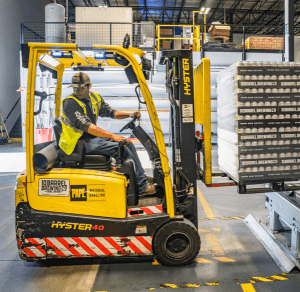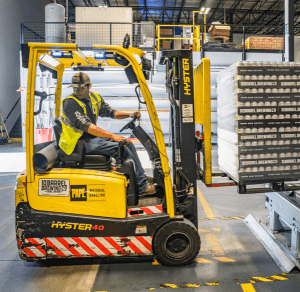 We believe that individuals should learn skills in the way that best suits their learning style. The Institute for Learning Styles Research has identified seven styles in which people learn. These include:
1. Print: Printed or written words.
2. Aural: Refers to listening.
3. Visual: Seeing visual depictions such as pictures or graphs.
4. Haptic: Refers to sense of touch.
5. Interactive: Refers to verbalization.
6. Kinesthetic: Whole body movement.
7. Olfactory: Refers to sense of smell and taste.
We created a system that can address any of these methods, and allow competencies to be completed with multiple methods for individuals. In this way, each person can learn to their most natural preference. We also know that organizations do a lot of training informally that does not get embraced or documented. People learn throughout the day, not only when they are taking a test! Our system allows for all day to day learning, whether experiential, mentorship, or peer to peer, to be captured and documented formally within a software system.
Breaks Down Silos Between Business Functions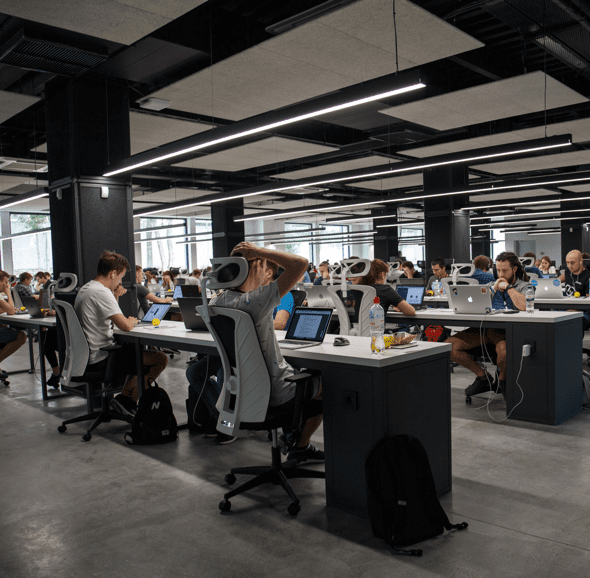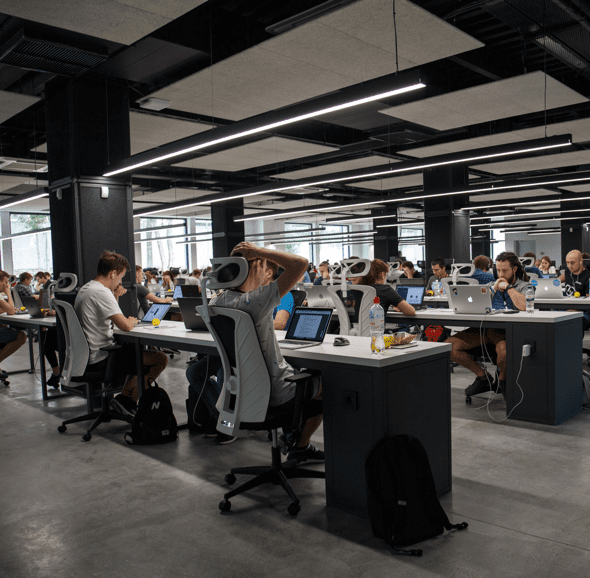 As we studied organizations it was clear that many different departments operate independently of each other, even though there is frequent overlap. One example would be an internal safety trainer who needs to train people in many different departments. This person has a crucial responsibility, but has little authority over the people he or she is responsible for training!
Our software breaks down these silos, and allows for greater transparency if an organization chooses between interdependent areas of the organization, such as quality, HR, health and safety, operations, and more. This type of openness gives standardization and a competitive advantage to the large and growing organizations who do not always have the luxury of on-site training or responsibility.
Unique Deployments and Custom Work for Each Business as Necessary
We have a belief that software should not dictate business processes, but that your software should be able to do business the way you want to. Our platform is flexible and allows you to recreate your organization and employee skills in any way you choose.
And in keeping with our heritage of custom software, we can work with you to build a unique, one of a kind instance that best addresses the needs of your organization if needed.
You know your business best, and that is why the software you use should allow you to operate without any constraints.
As learning and deployment needs and technology continues to evolve, so will the requirements of this type of software system. We are constantly updating our product and continuing to study different kinds of companies so we can continue to make Competency Manager the best competency management system on the market.
It's time to upgrade from spreadsheets and manage competency with a flexible software platform. Fill out this form below and we will contact you with 24 hours to get you started.