Manage Your Most Important Asset. People.
Manage Your Most Important Asset. People.
No more spreadsheets – competency is in the cloud! CMGR is a competency and credentialing management system that provides a framework for individual competency. Train employees, track credentials, and reduce risk across the organization.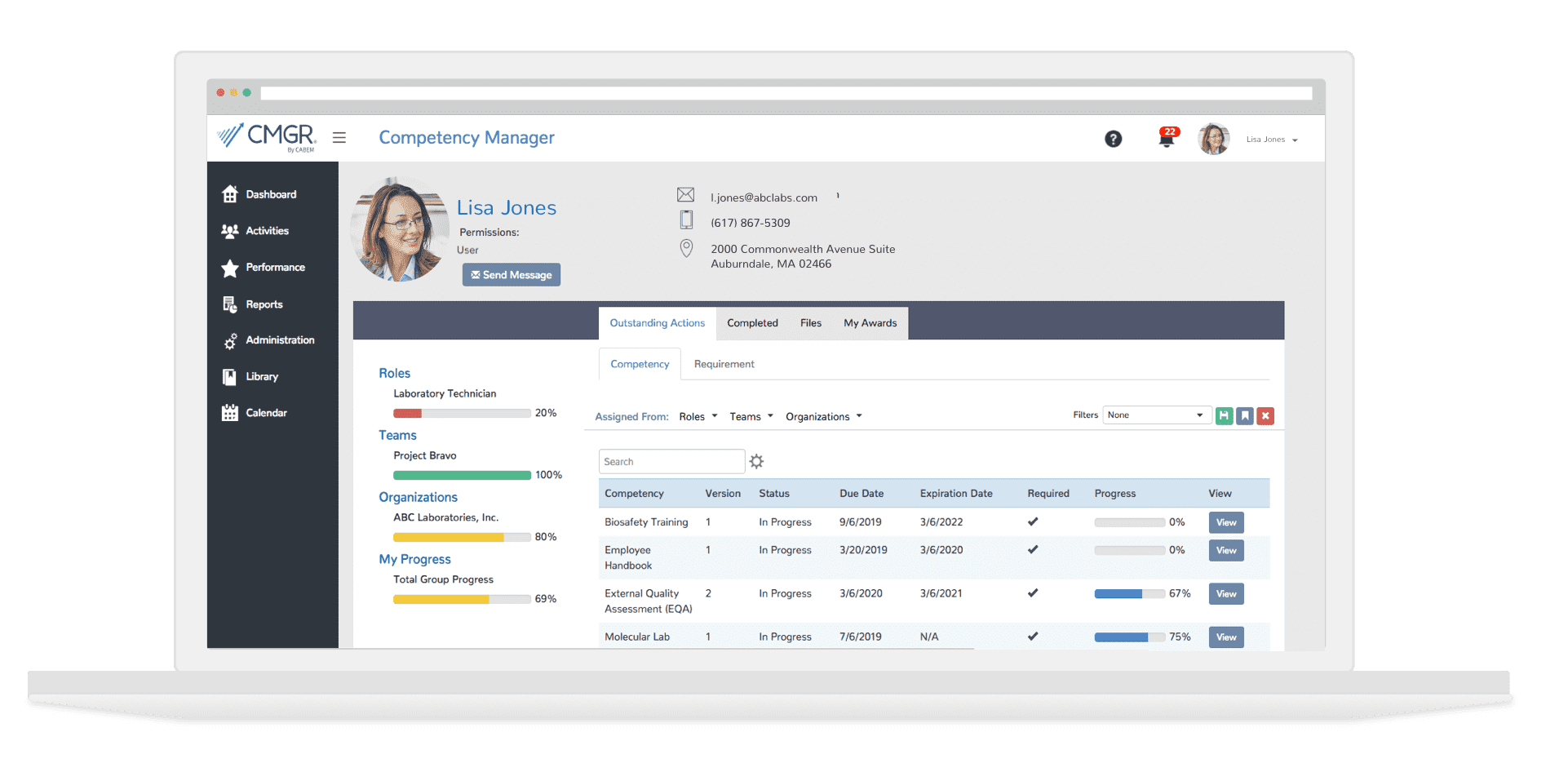 How it Works
Manage Organization
Provide an at-a-glance view of every location, role, and individual in the organization.
Define What Competency Means to You
Identify the hard and soft skills individuals need to be fully competent, and automate the process to complete each requirement. Competency is determined and proven through a blended learning approach including test-taking, self-directed learning, performance assessments, and more.
Simplify Credentialing Management
Automate credentialing management for the members of your organization, with notifications for expirations and renewals, and the ability to access transcripts for hours earned, all from a centralized platform.
Publish Reports and Analytics
Address Learning and Development needs in real time with the included reporting suite. Examples include a skills matrix, competency gap analysis, and risk priority report.

"Safety and employee development are a huge part of our culture and we always strive to implement best practices in tandem with progressive systems. The Competency Manager will help us manage the employee growth process, and emphasize safety and risk mitigation in a more effective way."
---
Contact us today! We would love to discuss your current process, pain points, and see how CMGR can be your solution.