Don't Just Train Employees - Prove Competency.
Don't Just Train Employees - Prove Competency.
Competency Manager is a competency and credentialing management system that helps organizations improve team performance by assessing individual competency. Train employees, track credentials, and reduce risk across the organization.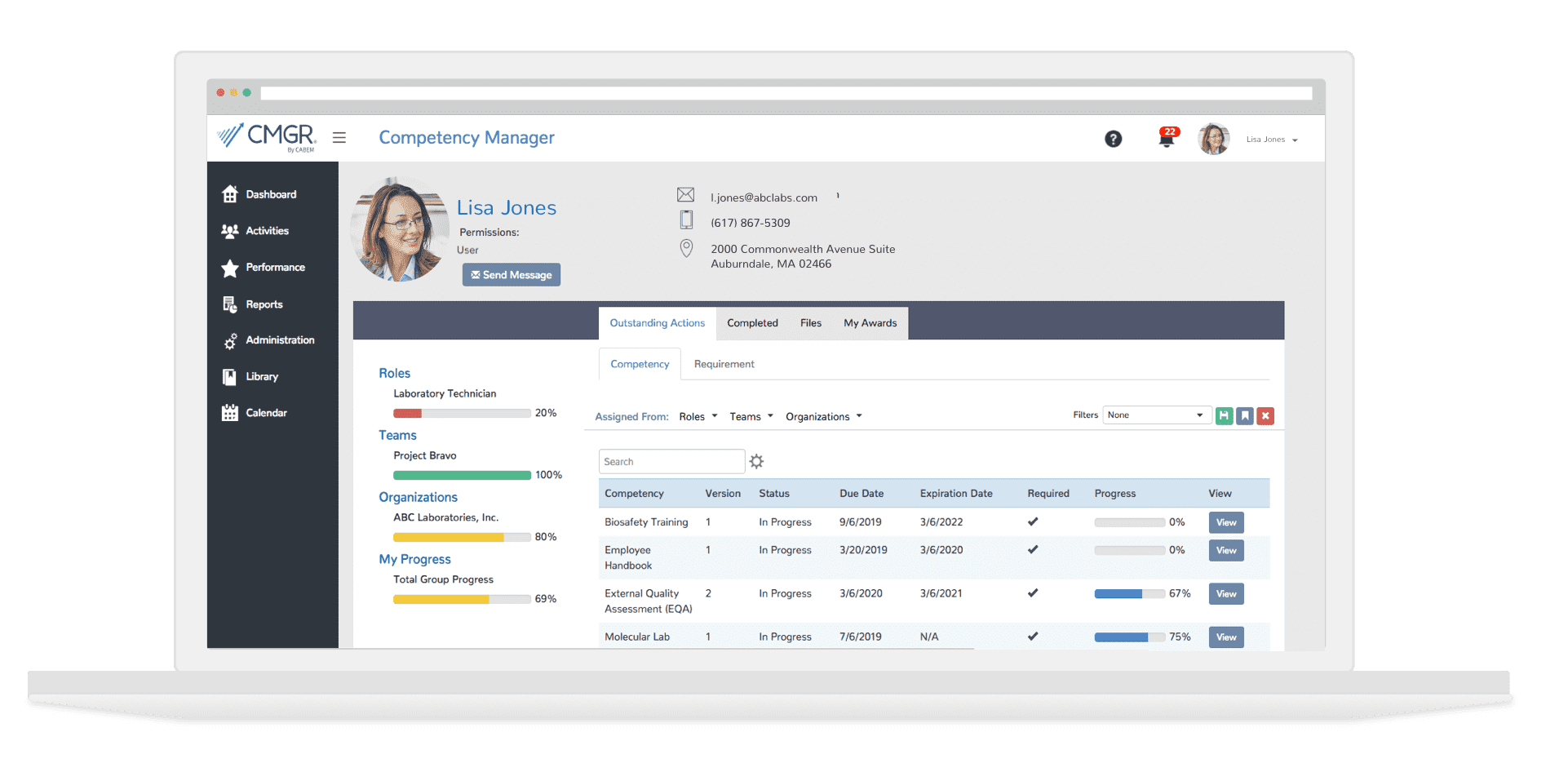 How it Works
Manage and Train the Organization
Provide an at-a-glance view of every location, role, and individual in the organization. Assign trainings with a variety of different learning styles and completion methods such as multiple choice tests, open response, performance assessments, manager sign-off, and more.
Define What Competency Means to the Organization
Identify the hard and soft skills individuals need to be fully competent, and automate the process to complete each requirement. Competency is determined and proven through a blended learning approach.
Simplify Credentialing Management
Automate credentialing management for members of your organization, with notifications for expirations and renewals. Access transcripts for hours earned, and pass audits with ease, all from a centralized platform.
Publish Reports and Analytics
Address learning and development needs in real time with the included reporting suite. Reports include a skills matrix, competency gap analysis, and risk priority report.

We are delighted to improve the quality of service available to learners, course planners and faculty through this new functionality.
---
Dr. Ajay Singh, Senior Associate Dean
Fill out the form to learn more about Competency Manager! You will be contacted shortly to schedule an introductory call so we can best determine how to solve your needs.