Maintain CJIS Vendor Compliance Online.
Maintain CJIS Vendor Compliance Online.
Stay compliant 24/7. Eliminate the potential of non-compliance with our cloud-based platform, CABEM CJIS Manager, which allows your organization to track CJIS mandatory vendor requirements.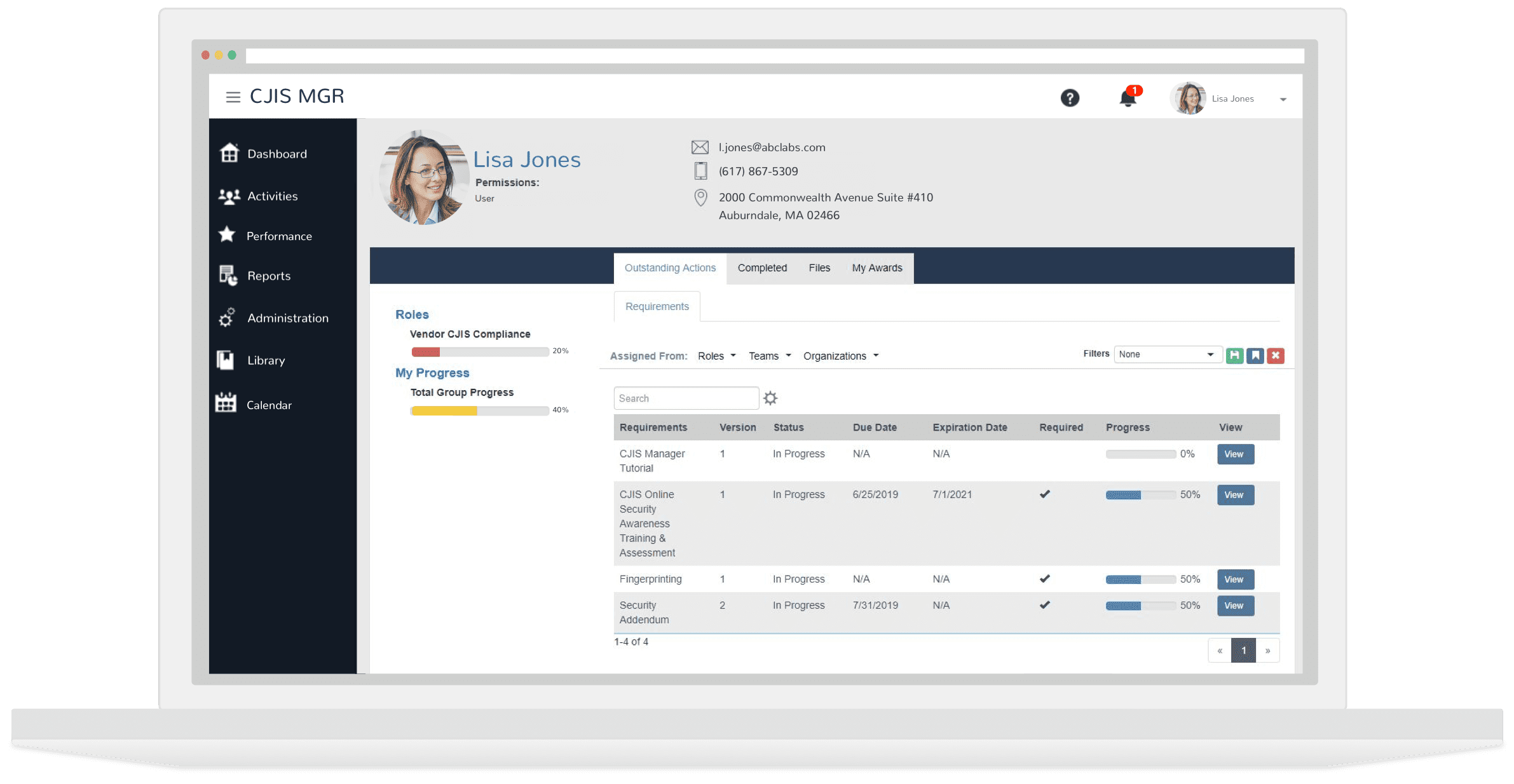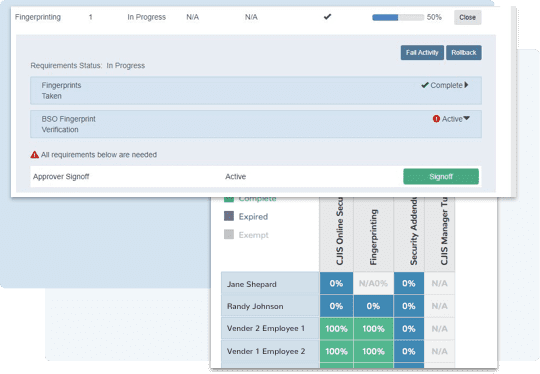 Benefits
Prevent possible sanctions from the FBI due to non-compliance
Easily track fingerprints with a submitted status to the FBI
Quickly determine the status of a vendor employee's access compliance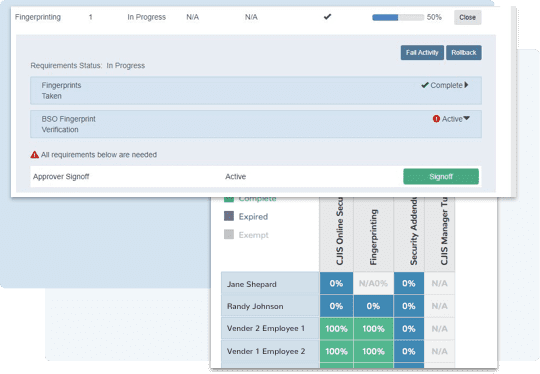 Save time for CJIS administrators by automating information flow and eliminating the need for manual spreadsheets or paper-based systems
Avoid any lapse in permissions with automatic reminders for renewal dates
Pass audits with easy to use reporting
Flexible enough to accommodate varying state to state requirements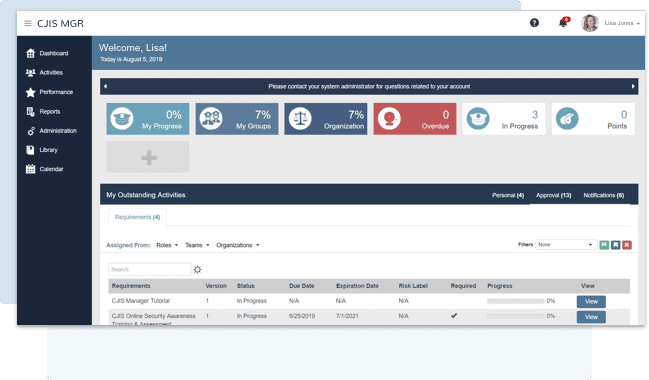 Contact us today to see how CJIS Manager can be your solution for CJIS Vendor Compliance!