CABEM Assessment & Risk Manager
Software Overview
The CABEM Assessment & Risk Manager
You have a responsibility to ensure your vendors are not putting your organization at risk, but you are challenged to manage the process effectively.
Your simple spreadsheets have grown to more complicated spreadsheets and now your manual process will no longer meet your needs. You need an automation tool that assesses your vendor according to the standards and proves due diligence has been completed thoroughly. 
CABEM Assessment and Risk Manager is an assessment and risk management tool that is being used to assess and manage vendor risk and then report that risk to the auditors and stakeholders.
What is a Vendor Risk Assessment?
An organization should not engage with a third-party vendor until they have performed an evaluation of their potential risks, a vendor risk assessment. Once an assessment has been completed and approved, then the third-party vendor relationship can move forward. Regular assessments help to maintain business standards and provide visibility into vendor security. The assessment identifies hidden risks that otherwise may have been overlooked during vendor onboarding. The types of vendor risks include those related to compliance, reputation, finances, operations, and strategy, as well as an organization's cybersecurity.
What is CABEM Assessment & Risk Manager?
A tool to help facilitate this assessment and manage the process of evaluating the vendor's risk as seamless as possible. By covering topics such as PCI, PII, HIPPA, and CJIS, for example, the process of evaluating the Vendor can not only be efficient, but the results can be easily reported to the Vendor as well as Auditors and internal stakeholders.
Vendor Assessment & Risk Management – 4-Step Process
1. Configure your questions – enter questions directly or import your existing spreadsheet of questions into a highly configurable questions engine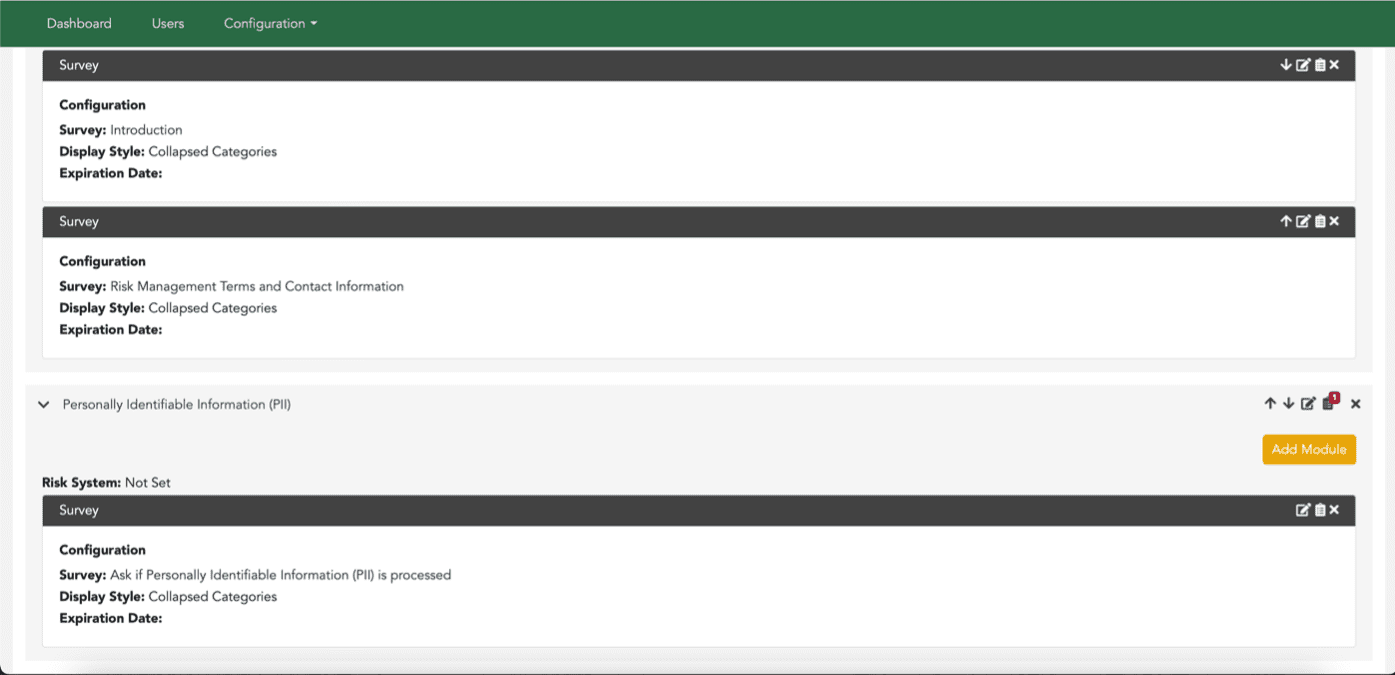 2. Launch the Assessment – identify who needs to complete the assessment, select the security topics to be assessed and configure the criticality and the security level of the assessment.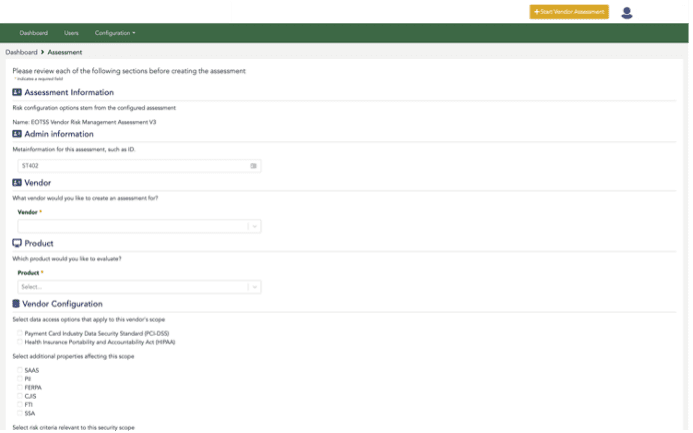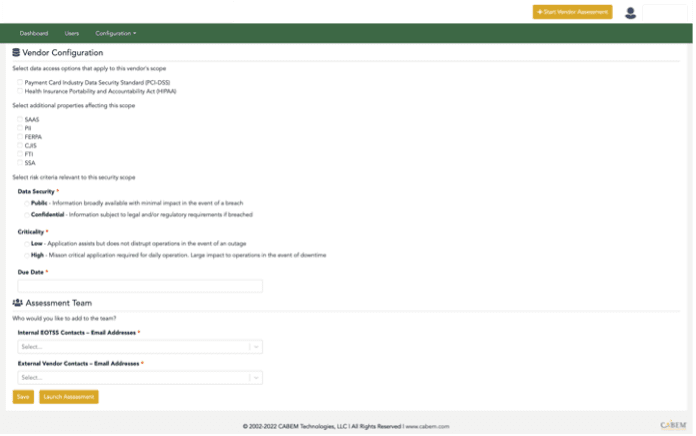 3. Vendor Assessment Completion – the Vendor Assessment is then completed by Vendors as assigned. They log into the Vendor Portal so all information is captured in your system for easy access and reporting.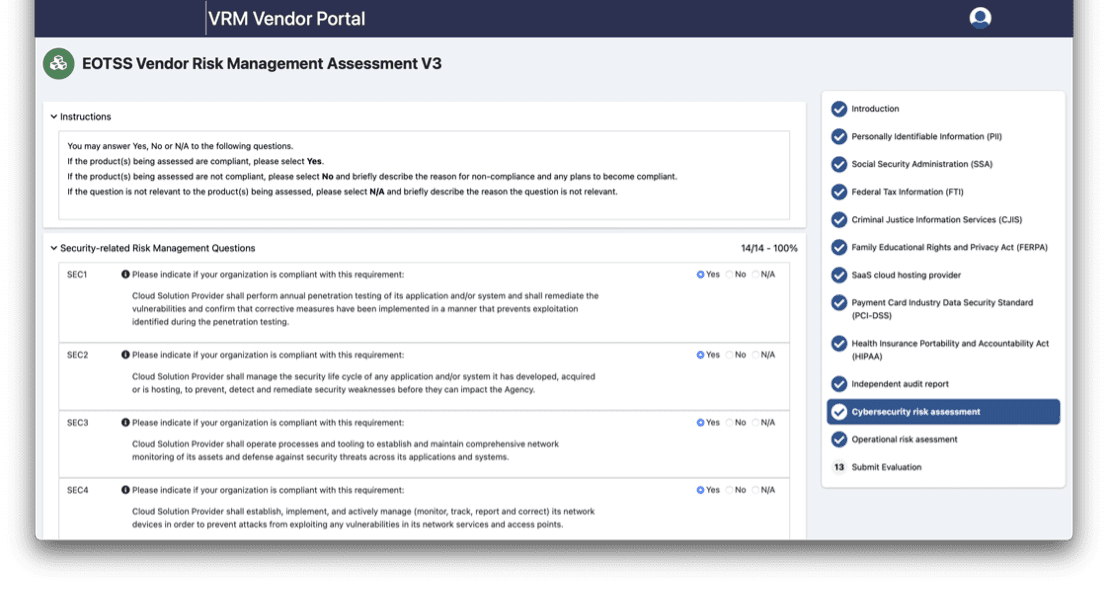 4. Report on the Vendor Assessment and evaluate risk mitigation steps needed.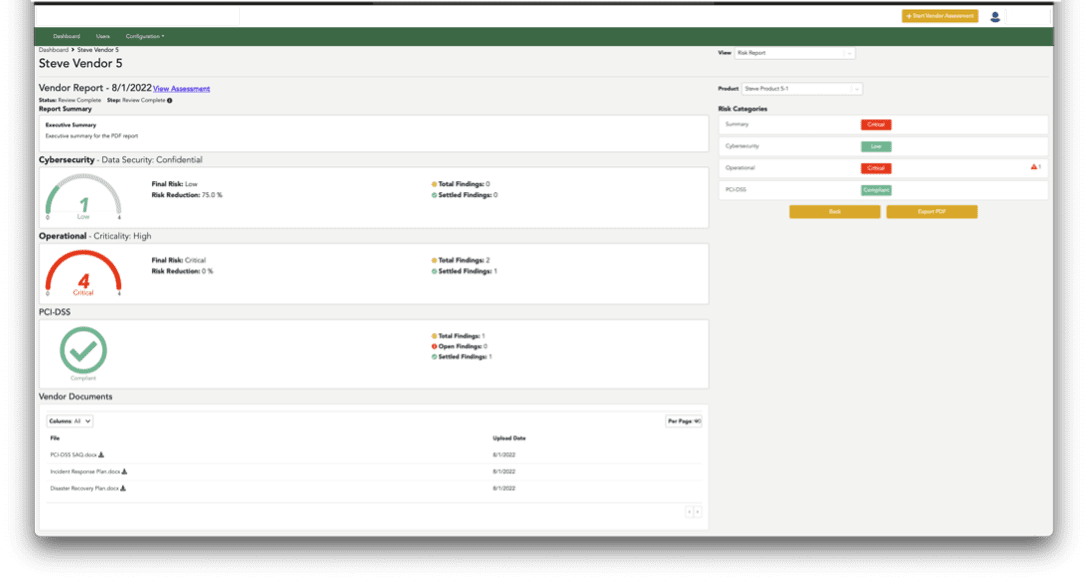 Integrate or Unite to Build Better
At our core we are a custom software company. We are comfortable addressing any unique technical requirements a customer may have, including integrations between systems.
We can tailor fit the product to any needs of the customer. Current integrations include HRIS systems, SSO, Active Directory, Primary Source Verification, DocuSign, and multiple training platforms.