WHITEPAPER
Competency Building Improves Learning Management Systems (LMS)
Learning Management Systems (LMS) are utilized by countless organizations to train employees throughout various stages of their careers. But according to recent studies, they may not be as effective as once believed. A survey by the Brandon Hall Group found, "44% of companies are looking to replace their LMS within the next two years." And, unless changes to their technology strategy are made…
Read more
---
Let's Work Together
We provide custom software to clients in a variety of industries. See examples of how we have helped our clients grow.
Scheduling and Project Management
Using the Livia CMS framework, CABEM designed and built a scheduling and witnessing tool to manage visibility and control labor and physical assets. The software deployed in a project environment, and lets companies manage schedules, inventory, and people as well as automate the business and regulatory rules for the various project and scheduling activities.
Investment Banking
Working with a sophisticated investment banking company, CABEM has built and maintains software to post, evaluate, commit, and close loans for the small banking membership. The backend allows the customer to manage the process in an efficient and compliant manner.
Identity Theft Protection
CABEM has developed and maintained software to support privacy and identify theft. The software required unique deployments and views, numerous API integrations, credit card processing, and sophisticated administrative Management functions.
Music Learning Software
CABEM worked closely with Berkley and Harvard educated music professionals to develop music lesson software. The project standardized and formalized lessons while motivating students to improve in all facets of music playing, reading, and writing.
Hospital Healthcare Hiring
For a fast-growing healthcare software company, CABEM built software modules in a Microsoft .Net environment that supported the selection and hiring of hospital nurses and support staff.
Sniper Detection
Working with a university, and a large military supplier who focused on the hardware platform, CABEM built detection software to find the enemy sniper. A user interface was implemented with various views, bullet trajectories were identified and characterized, and filters implemented to discriminate and show the desired information.
Brownfields Grant Writing
Kansas State University and CABEM developed an online software tool to facilitate Brownfield grant writing for the EPA. The government body wanted a tool that could successfully guide users and organizations through the grant application process while addressing the year to year content and policy changes.
Gaming and Fulfillment
For this venture backed group, CABEM built a life lesson, educational and social media web site that included a fulfillment model of prizes and points for activities completed.

"Prior to working with CABEM, VNA was training our staff in-house and managing employee training by hand. CABEM provided a training solution that addressed our unique field training and reporting requirements, eliminating the need for face to face training and enabling one internal resource to manage 1200 employees."
---
Brielle MacDonald, Education Program Coordinator
Interested in working with us? Contact us today.
Government Analyst Security Portal
CABEM built a government security portal data that allowed users to quickly post, find, analyze, distill, compile, and build reports for classified information.
Employee Hiring Process Management
Designed and built software for a software staffing company to automate their hiring processes, which included manager approvals as well as secure documentation filing and management. CABEM integrated the application into the existing Oracle software.
Site Visitation Software
CABEM designed and developed an application for signing in visitors to companies with multiple locations. The application managed various security requirements including ITAR and Classified, as well as maintained visitors logs accessible using a reporting program for past, real time, and scheduled attendance.
Online Training for Field Nurses
CABEM designed, built, and deployed the web-based education portal to support employee knowledge and retention for home health care nurses. As unique needs unfolded, CABEM worked to assess how technology could best address a number of educational, operational and HR requirements in a simple, secure, intuitive, and easily accessible environment.
Operating Software for ISO Certification Body
For a large ISO certification body, CABEM built and maintains the operations software that manages clients, finances, schedules, auditors, regulated processes and certifications around the world.
Vibration Test Data Automation
CABEM conceptualized, built, and deployed a process of automatically capturing vibration data from post script, loading into a database and then rendering as vibration plots into report templates.
Bomb Detection Software
The goal was to find Improvised Explosive Devices (IEDs) in vehicles. CABEM Technologies built a beta application to detect hidden explosives using radiation from a range of up to 10m for use in checkpoints, airports, and other deployment scenarios.
Cyber Security Thought Leadership
Working with a university, CABEM helped bring together a diverse team composed of academic, business and civic constituents collectively called CyberSeP. The team focused on education and training, during the initial formative period for cyber-awareness.
Clothing Simulation Software for the Marines
CABEM provided a software interface for a physiological model that simulated environmental conditions, activity, and clothing.
Organizational Efficiency and Effectivity Evaluation
CABEM audited and evaluated processes, personnel, equipment, software, and culture. CABEM then developed a future state vision for the company which included phased recommendations such as system level design, process automation and standardization, and risk management. CABEM is continuing to support the customer with a solution.
Vehicle Incident Reporting
Built an application for a valet parking company to track field incidents for insurance reporting purposes. Design tenants included ease of use, low cost to build, and publishable reports for incident report claims.
Environmental Assessments
CABEM built expert software to perform environmental evaluation on military equipment that was being designed, built, deployed, and demilitarized. The software provided environmental screening for regulatory requirements and identified potential issues of concern. The tool had a resources center, emissions calculator, as well as a NEPA and PESHE reporting tool.
Job Recruiter Posting and Application Management
Built and deployed software to allow users to post and manage job openings, screen employees, and manage applications, resumes, and communication between applicants in a database.
Autonomous Robots
CABEM wrote specifications, software and developed an interface for robots that maintained functions autonomously yet could assume responsibilities of failing robots as part of a beta demonstration project.
Employee Review Management
CABEM designed and built an application that allowed a company to review and calculate raises for thousands of employees. The app standardized review criteria, and automatically calculated raises based on approved company-wide budgets.
Discovery and Evaluation of Manufacturer Technology
CABEM evaluated a manufacture's value stream, existing software, infrastructure, security practices, and personnel. CABEM provided recommendations to support a three to five year growth program for an up and coming manufacturer in the inventory management business.
Autonet Test Software Deployment
Legacy Autonet software was favored by test personnel for function and usability, but was no longer supported and did not run reliably with newer PC platforms and instrumentation. CABEM developed a virtual hardware/software set to operate Autonet software within a Linux distribution platform.
Arena Testing Software
CABEM adapted the sniper detection software for beta test demonstration to characterize shrapnel testing patterns that were presently tested using paper shrapnel collectors.
Hotel Systems Integration
CABEM integrated valet software into existing property management system for a five-star Boston Hotel. The solution allowed for real time inventory management and revenue management which significantly increased worker accountability and business profitability.
Expense and Budgeting Manager
Built and deployed a web-based tool that manages expenses related to marketing activities and digital marketing assets. Software includes built in alerts triggered when projects are close to and exceeding the budget.
Brownfields Inventory Management (BIT)
Working with Kansas State University, CABEM has developed a version of BIT (Brownfields Inventory Tool) for the EPA, a software system to support inventory and reporting management for Brownfields locations. The program capabilities included assistance in site inventory, public record and reporting requirements, as well as other functions such as tracking complaints, enforcement actions, and inspections.
Featured
New Website Launch
April 2018
We are happy to announce the redesign of our website. The new site has a more modern and minimal visual design, and with updated content on our Competency Manager product and other offerings.
Third Ph.D Graduate Added to the Team
March 2018

We are happy to announce the hiring of a new Senior Developer, Dylan Clarke. Dylan graduated from Newcastle University in the UK with a Master of Mathematics, and also has a Master of Science and a Ph.D in Computer Science. Dylan is the third Ph.D to join our organization. Dylan will be focusing on the BIT Application and other initiatives.
Newcastle Systems Information Technology Evaluation
February 2018
We have added a new customer for our software services division, Newcastle Systems. The company is an innovator in workplace mobility solutions and works with many of the world's leading retail and operations companies We will be evaluating current company software and processes and making recommendations for improvements.
New DevOps Engineer Joins Newton Office
February 2018

We have added another DevOps Engineer to the team, Brad Wright, who will be working out of the Newton office. He graduated from the University of North Carolina at Charlotte with a Masters in Information Technology. Brad will be involved with server administration, infrastructure activities, system monitoring, security, and more.
New Intern Hired
February 2018
Nick Reaves is currently a student at the University of Kentucky studying Computer Science, and is set to graduate this Spring. Nick will be supporting development for the Competency Manager product.
New Developer Joins the Team
January 2018

We are happy to announce a new hire for our Kentucky office, Erin Wilcox. She has a BA in Supply Chain and a BA in History from Michigan State University. Erin will be focusing on development for the website as well as other existing projects.
New Developer Joins CABEM
December 2017

CABEM Technologies has added a new developer, Danny Thorne, to its Kentucky office. Danny graduated with a Ph.D. in Computer Science from University of Kentucky. Danny will be focusing his efforts on CABEM's existing customers such as TAB.
Commercial Roofer Tecta America Joins the Competency Manager
December 2017
Roofing company Tecta is the latest customer on CABEM's Competency Manager. The company will be using the tool at its five locations across New England and New York to train employees, prevent risk, and ensure all business practices are compliant to ISO and OSHA standards.
VNA Care now using the Competency Manager
October 2017

Long time CABEM customer, VNA Care, has officially transitoned from the Workplace Trainer to the Competency Manager for their training and compliance program. Read more.
CABEM Hires New Software Developer
October 2017
CABEM is excited to welcom Pete Martin to our technical team. Pete is a graduate of Northeastern University and will be focusing on web development and programming out of our Newton Upper Falls office.
CABEM Hires Account Executive for Special Projects
September 2017
CABEM is excited to announce that Alex Fredkin has joined our team as an Account Executive for Special Projects. He will be supporting the Sales and Marketing efforts for the Competency Manager and other custom software projects. Alex is a graduate of SUNY Oneonta with a B.A. in Music Industry.
API Services Now Available for Competency Manager
July 2017
API services have been added to the Competency Manager in the most recent release. This provides more integration capabilities making the Competency Manager a more flexible and inclusive solution to workforce training and development.
CABEM Hires Senior Software Consultant
July 2017
CABEM is excited to announce that Senior Software Consultant Kate Drenckhahn has joined our team to support the Sales and Marketing efforts. Kate has 20 years of experience working with different software application integration, systems analysis, and sales consulting. Kate will focus on supporting the Sales and Marketing efforts surrounding the Competency Manager.
CABEM Hires IT Project Manager
June 2017
CABEM is excited to announce that Anne Pell has joined our team as an IT Project Manager. Anne recently received both her Bachelor's and Master
CABEM Now SOC and PCI Certified
June 2017
CABEM is proud to announce that we recently underwent and passed the SOC Audit and PCI Audit. We chose to take this step to add an extra layer of credibility to give our clients the peace of mind and assurance that our processes are secure and efficient.
CABEM Exhibits at ASSE Safety 2017
June 2017
CABEM exhibited at their second trade show, ASSE Safety 2017 in Denver CO. Our second tradeshow showcasing the Competency Manager in an effort to spread industry awareness and foster relationships with safety professionals.
New Office in Lexington, KY
May 2017
Our team in Lexington KY has moved to a new office to accommodate our growing team and provide a more comfortable and inspiring work environment.
CABEM Exhibits at ASQ World Conference on Quality and Improvement
May 2017
CABEM Technologies was excited to exhibit the Competency Manager at this year's ASQ World Conference on Quality and Improvement in Charlotte NC. This was our first tradeshow exhibit showcasing the Competency Manager in an effort to spread industry awareness and foster relationships with quality professionals.
CABEM Hires New Software Developer
April 2017
CABEM is pleased to announce Matt Adams has joined our technical team! Matt recently graduated cum laude from the J.P. Speed School of Engineering at the University of Louisville with his B.S. in Computer Engineering and Computer Science. Matt will be supporting our technical team from our Lexington, KY office.
New Feature in the Competency Manager: Awards and Incentive Module
March 2017
The Competency Manager now includes a robust and flexible incentive module. This exciting feature addition gives Administrators the ability to assign redeemable Points, Badges, CEU's and/or Hours to competencies that users can earn by successfully completing assignments. The gamification element can help organizations to inspire growth and encourage employee development with motivational rewards.
VNA Care transitioning to the Competency Manager
February 2017
We are excited to announce that the Visiting Nurses Association of Boston will be transitioning their training materials from their current LMS hosted by CABEM to the Competency Manager. The VNAB has been using CABEM's LMS since 2006 and their unique requirements and challenges helped to inspire some features of the Competency Manager. This transition will help the VNA better address certain training and compliance requirements while increasing organizational visibility.
Mill Steel Now Using the Competency Manager
December 2016
We are thrilled to announce that Mill Steel Company will be adopting the Competency Manager application as their solution to workforce and employee development. Mill Steel has implemented progressive workforce development program and CABEM is excited to support their efforts with the Competency Manager to increase organizational visibility, emphasize competency and encourage individual growth within the organization.
CABEM Hires New Software Developer
November 2016
CABEM is pleased to announce Beth Dellea has joined our development team! Beth is a recent graduate of Ithaca College where she completed her B.S. in Emerging Media Computation. She will be working out of our Newton, MA office.
CABEM Hires New Software Developer
October 2016
CABEM is excited to announce that Brent Klein has joined our development team! After taking an intro CS class Brent continued to develop his skillset on his own outside of the classroom. Since 2013 he has been working as an independent contractor and is working towards becoming a full-stack developer. He also has a BA in Religion from Center College. Brent will be focusing on web development and programing out of our Kentucky office.
Competency Management Replaces Learning Management
August 2016
CABEM recently examined the differences between competency management and learning management. Read our findings here.
CABEM Completes SAMBA tool for Real School of Music
August 2016
CABEM is pleased to announce the completion of SAMBA, a competency driven learning management system, built for the Real School of Music. Read more about it here.
Joseph Lancaster Joins Newton Office
June 2016
CABEM is pleased to announce the Joseph Lancaster, Ph.D, has moved to Massachusetts and is now working out of our Newton office. Joseph, a senior developer, will be focusing on development within the quality industry as we push towards working more within that vertical.
Bill Allison Moves to Newton Office
June 2016
CABEM is pleased to announce the Bill Allison has moved from Michigan to Massachusetts to begin working out of our Newton office. Bill, a senior developer, will be focusing on development within the quality industry as we push towards working more within that vertical.
Lindsay Garrone Joins CABEM
June 2016
CABEM is happy to announce that Lindsay Garrone has joined our team to work in marketing and communications. Lindsay, who interned with CABEM last summer, is a recent graduate of UMass Amherst, and will be working to implement a communications campaign for the Competency Manager.
Top 10 Security Items for a Business Owner
June 2016
CABEM has compiled a list of the top ten security items every business owner needs to keep in mind to keep their organization safe. Read more here.
CABEM Hires New Software Developer
May 2016
CABEM is pleased to announce that Ben Butler has joined our development team. Ben has a B.S. in Computer Science from the Missouri University of Science and Technology and will be focusing on programming and development in our Newton office.
CABEM Hires New Software Developer
April 2016
CABEM is excited to announce Jeff Farrell has joined our development team! Jeff has a BS in Computer Science from RPI and will be focusing on programming and web development out of our Newton office.
Charlie Davidson Joins CABEM
April 2016
CABEM is excited to announce that Charlie Davidson has joined our Newton office! Charlie brings over 20 years worth of experience to our organization, and will be assuming the role of Senior Infrastructure Manager. More information on Charlie and his role at CABEM can be found, here.
Competency Manager Set for May Release
April 2016
CABEM is pleased to have published our first press release of the year, focusing on the status of the Competency Manager. Read it here!
CABEM Begins Working on Two-Factor Authentication
March 2016
CABEM is excited to announce that we have begun implementing a two-factor authentication process as a measure of our security initiative. This process will introduce new security measures to ensure enhanced web protection as well as working to prevent potential security breaches.
CABEM's 2015 Holiday Newsletter
January 2016
CABEM is happy to share our Holiday Newsletter! We had another great year and we are looking forward to a successful 2016.
Jake Savin Joins CABEM
November 2015
CABEM is pleased to announce that Jake Savin has joined our Sales and Marketing team. Jake is a graduate of SUNY Oneonta, and will be working on various marketing campaigns including the promoting of the soon to be released Competency Manager Software.
CABEM Travels to ACIL Conference in Miami
October 2015
CABEM's CEO, Jay Fredkin, attended the 2015 ACIL Conference in Miami. This year, Jay moderated a roundtable discussion focused on mitigating risks and controlling costs within your business.
NQA UK Migrated to Workplace Trainer
September 2015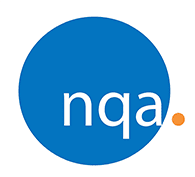 CABEM is proud to announce that NQA UK now operates its training programs using our LMS, Workplace Trainer. NQA USA currently uses WPT as well.
CABEM Installs an Additional TRM for MIT Lincoln Labs
September 2015
CABEM has deployed an additional TRM (Test Report Manager) to MIT Lincoln Labs, as well as updated MIT's already-existing TRM with new visual elements and functionality.
CABEM Deploys Upgraded Test Report Manager Software to Boeing
September 2015

CABEM has significantly updated its Test Report Manager (TRM) software with new capabilities and visual elements. The TRM allows an organization to network, monitor, and remotely access older data acquisition equipment. The machine collects, records, and backs up data and renders publishable reports. This upgraded TRM software has been deployed to Boeing, a client of CABEM's that was using the previous version of TRM.
CABEM Hires New Software Developer
September 2015
CABEM is happy to announce the hiring of our new developer Richard. He specializes in the Microsoft server environment with a focus in C# .net development. Richard will support development for CABEM's client NQA.
Kansas State Professor Working on New Project
August 2015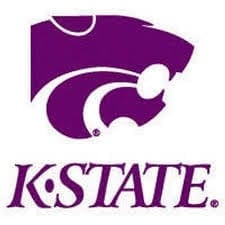 CABEM has recently brought on Dr. William Hsu to support a data acquisition and modeling initiative. Dr. Hsu is an Associate Professor at Kansas State University in the Department of Computing and Information Sciences.
Major Renovation for CABEM's Website
August 2015

In August we revisited our website Cabem.com, giving it a major visual update and new color palette from the design team, and optimizing it for responsive and modern design by the development team. A page dedicated to the Competency Manager tool coming later this year was added as well.
CABEM Starts Build on Music Education Tool
July 2015

CABEM is happy to announce that we have started building a music education platform for the Real School of Music in Massachusetts! The application will be designed to enhance the school's music lessons.
Education Portal Alliance Academy Launched for BancAlliance
July 2015

CABEM has finalized and deployed Alliance Academy – an interactive web portal where BancAlliance members can view educational materials, information on potential opportunities, and get help with navigating regulatory hurdles.
CABEM Goes Live with VNA Education Portal
July 2015

Over 1,000 users for the Visiting Nurse Association Care Network & Hospice in Massachusetts have been moved to CABEM's Livia Platform. VNA personnel use this platform every day for their work activities.
CABEM Welcomes Summer Intern
June 2015
CABEM welcomes our newest intern Lindsay, who is going into her senior year at UMass Amherst. Lindsay is a Communications major with an IT minor. She will be assisting the Marketing and Sales Accounts Manager with upcoming campaigns and social media.
CABEM Hires New Developer
June 2015
CABEM is proud to announce that Danish Iqbal has joined the development team! Danish has a BA in Economics from Dartmouth College as well as a Post Baccalaureate, BS in Computer Science from Oregon State University. He will be focusing on web development and programming out of the Newton branch.
CABEM Employee Joseph Lancaster Receives Ph.D
May 2015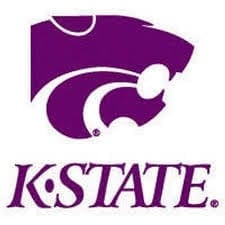 CABEM is very proud of developer Joe Lancaster, who recently received his Ph.D from Kansas State University. Joe has previously been part-time for the past two years at CABEM, and now has come on full time.
New Website for Keefe Insurance
May 2015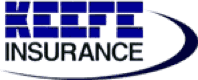 CABEM redesigned and launched a new website for its customer, Keefe Insurance. The company is located in Franklin, Massachusetts, and has been providing insurance for over 100 years. To see the new website, go to http://www.keefeins.com/.
CABEM Releases White Paper – COTS vs. Custom Software
April 2015
Check out our White Paper  Focusing on Commercial-off-the-Shelf vs. Custom Software, clearing up some common fears and misconceptions, and what to look for in a vendor.
Tyler Collins Joins CABEM
February 2015
CABEM is happy to announce that Tyler Collins has joined the development team! Tyler has a Bachelor's degree in Computational Science from McKendree University. He will be focusing on web development and programming out of the Kentucky branch.
CABEM's 2015 New Years Newsletter
January 2015
CABEM's Holiday Newsletter highlights the growth and accomplishments CABEM experienced in 2014. We are happy to share 2014
CABEM Receives another TRM Contract from a Military Test Lab
November 2014
CABEM has been experiencing renewed interest in our Test Report Manager (TRM)application from the Test Lab Industry, including military primes. TRM automates vibration, EMI/RFI and environmental data collection. The application networks and allows older data acquisition equipment to operate like a more modern web interface, while bundling, editing, and sequencing data into report templates. TRMhas been in service since 2003 and CABEM is now updating the system in response to the renewed demands.
Sara Taylor Joins CABEM
October 2014
CABEM is proud to announce that Sara Taylor has joined our Graphic Design team! Sara has a Bachelor's degree in Art and Psychology from SUNY Oneonta and will be managing the visual and graphic design aspects of our business.
CABEM Attends the 2014 ACIL in Chicago
October 2014
CABEM sent the head of our Technical Support Services department, Martha Reyna, and Marketing and Sales Account Manager, Kelsie Caldicott, to attend the 2014 ACIL in Chicago. This year CABEM promoted the restructuring of our business operations into three core services, Information Security, Software Solutions, and Technical Support Services. Check out the pictures from our trip on our facebook page!
CABEM Develops and Performs Disaster Recovery
August 2014
A financial services client was preparing for a security compliance audit. CABEM developed and performed a disaster recovery test procedure to verify that critical assets were backed up and geo-replication features were operating normally. As the test procedure was performed, new risks were identified and additional countermeasures were implemented to ensure the client's assets were safe and recoverable in the event of a disaster.
CABEM Evaluates Efficiency and Effectiveness of an Organization
August 2014
In March 2014, CABEM was contracted to research and evaluate technologies and actions that provide transformative efficiency and effectiveness gains. The research was practical in approach, with the goal to provide recommendations for a technology priority path for improvement, and a road map for technology over the next five years.
CABEM Conducts an Engineering Study
August 2014
A services client contracted CABEM to evaluate their unsupported software that was essential to their business. CABEM provided a comprehensive evaluation including code and functional review, and provided recommendations to modernize and upgrade their legacy software. At the conclusion of the study, CABEM delivered a 175 page document of the evaluation and function of the tool.
Support Services Performs Usability Study
July 2014
CABEM is pleased to announce that our Support Services Group has been awarded a contract to perform a Software Usability Study for a client. Our client was experiencing adoption issues and contacted CABEM for help with a solution. CABEM conducted a Software Usability Study for our client where we evaluated the software application, provided recommendations for improvement, and will continue to assist our client with the next steps.
CABEM Upgrades Office in Newton
June 2014
CABEM has upgraded to a larger office in Newton, Massachusetts to support continued growth and outreach for CABEM's business and customer interactions. This office will serve as the headquarters for two of CABEM's cores, Support Services and Application Solutions.
Alex Fredkin Joins CABEM
June 2014
CABEM has hired Marketing and Sales Account Manager Alex Fredkin for the Newton branch. A graduate from SUNY Oneonta, he will be developing new marketing campaigns and assisting with social media as part of CABEM's marketing and sales process.
CABEM Opens New Office in Kentucky
May 2014
CABEM is happy to announce the opening of a new office in Lexington, Kentucky. As part of the three core initiatives, the Kentucky office will serve as the headquarters to CABEM's Security Services.
Kelsie Caldicott Joins CABEM
May 2014
CABEM is proud to announce that Kelsie Caldicott has joined our Marketing and Sales team. Kelsie has a Bachelor's degree in Communication from The University of New Hampshire and will be managing the marketing and sales process as we grow our business.
CABEM Announces Three Core Services
April 2014
CABEM is pleased to announce that they have restructured operations into three core services to further leverage and formalize their ongoing successful business practices. The three core services are Application Solutions, Security Services, and Support Services. The three cores will be managed by Chris Matthews, Phil Bowens, and Martha Reyna-Medina respectively. Application Solutions and Support Services are based out of Newton, Massachusetts, and Security Services are based out of Lexington, Kentucky.
Scott Fusilier Joins CABEM
April 2014
CABEM is pleased to announce the hiring of developer Scott Fusilier. A former business owner, he has a computer science degree from Eastern Kentucky University . Scott will be providing application solutions to CABEM's software development at the Kentucky office.
CABEM Secures Livia Trademark
March 2014
CABEM technologies is pleased to announce that they have secured the Liviatrademark. The Livia web-based development platform is being used to power almost all applications CABEM is developing today including B2B solutions as well as consumer, nonprofit and academic solutions. Livia has a powerful backend which it uses, and a flexible frontend which addresses the unique results and branding requirements required by CABEM's diverse customer base.
Alliance Partners Website Moved to Livia Platform
March 2014
CABEM Announces Usability Study
February 2014
As part of the support services core offering, CABEM received a contract to perform a usability study on a custom application. Our services included an on-site visitation where we witnessed and recorded various user groups interacting with the custom software application. At the conclusion of the silent witnessing, we interviewed user groups to better understand their perceptions of how the application works. CABEM prepared the usability report which included recommendations for improvements on the application. Many of these recommendations are in the process of being implemented.
Jordan Hourani Joins CABEM
February 2014
CABEM is pleased to announce that Veteran, Jordan Hourani, has joined our Technical team. After his services he earned his Bachelor's degree in Computer Science from The University of Massachusetts Boston. Jordan will be providing programming and support technical services.
CABEM Awarded Three Contracts for Security Services Initiative
January 2014
In continuation with the successful rollout of the security services initiative, CABEM is pleased to announce three contracts for security services which include risk analysis, risk solutions and ongoing support services. For all three contracts we initiate our efforts by using risk analysis to identify major areas of risk. Once areas are identified, CABEM works with the customer to prioritize the risk mitigation solutions and implementation efforts. In parallel, these initiatives include custom active threat monitoring systems.
CABEM Delivers TRM to Aerospace Prime
January 2014
CABEM successfully delivered the latest version of TRM to a major aerospace prime. CABEM provided onsite installation, training, and support. TRM is used to collect daily test data to help produce faster test reports to their customers. TRM automatically captures and backs up data throughout all phases of the testing process.
CABEMLivia Workplace Trainer Enhancements
December 2011
CABEM delivered a set of enhancements for CABEMLivia Workplace Trainer, our enterprise training program. These changes included the expansion of the search capability for groups, users and training programs as well as an enhanced Training Configurations tool.
Microsoft Dynamics Integration into CABEMLivia_vlab
December 2011
CABEM developed key touch points and handoffs to integrate Microsoft Dynamics, other ERP systems and custom databases with vLabs, our test laboratory management system. This activity was undertaken to allow vLabs' to be deployed by larger users while maintaining continuity with their internal IT systems.
CABEM wins banking project deployed from Livia Platform
November 2011
CABEM has secured a Banking Project for an undisclosed client to address customer unique workflow requirements supporting their banking processes. The backend will use the Livia Platform that addresses roles, users, organizational hierarchy, resources, notifications, documents and permissions extended in a secure and collaborative web environment. CABEM's Livia platform allows customers to deploy sophisticated and scalable applications at lower cost and schedule than custom development while not making them captive to ERP type application structure and license fees.
NQA USA web site moved to latest version of CABEM Livia CMS
October 2011
CABEM supported NQA USA with moving their web site's back end to the Livia_CMS; CABEM's database driven Content Management System based on the Livia Platform. The latest version of CABEM Livia_CMS includes in context web site posting, navigation, page template and GUI management, micro site and landing page development, SEO support, as well management tools for NQA to manage events, press releases, seminars, services and standards deployed in a secure setting.
CABEM wins 3 contracts from test labs in September
September 2011
Continuing with our effort to provide more services to the test industry, CABEM received 3 projects this month. One project was from a government lab to support our TRM server which is used to bundle vibration data into a test report, another project was from a manufacturer to install an updated TRM application on a mission critical rack mounted server for vibration data management, and the third project from a commercial lab to develop an environment (both software and hardware) which allows Autonet, and older data acquisition system to run.
Beta Test of Innovation Audit to major university
September 2011
NK Associates and CABEM introduced the Innovation audit at a major university Innovation conference attended by corporations that are leaders in innovation process implementation. The audit was well received, and we are securing feedback that will help us for our release. The Innovation Audit enables you to assess your effectiveness in achieving key innovation goals and objectives. The audit is divided into three parts; Value Identification, Value Analysis, and Value Realization.
CABEM Partnership Hosts CyberSecurity Conference
August 2011
CyberSeP, a strategic alliance between NTS, CABEM, NQA and Kansas State University, invites you to attend their first cybersecurity conference taking place October 26-27, 2011 at the new Kansas State University campus in Olathe, KS. The theme for this year's event is "Cybersecurity: Challenges, Opportunities and Collaboration." At this year's conference, senior executives and IT security leaders from industry, government, and academia will discuss the state of cybersecurity today, and the techniques and technologies and cooperative efforts that can be leveraged to enhance security. Register Here
CABEM Delivers Successimo Update for Private Affiliations
July 2011
CABEM working closely with Successimo, designed, built and implemented modifications to the native online application which enables private affiliations and groups to deliver targeted, specific content and training in a secure and private environment to their membership. This enhancement built at the request of private affiliations uses a subscription model for funding and includes backend admin capability for efficient membership management and communications. Successimo's core educational site accessible from www.successimo.com remains free. Successimo's innovative business model connects mentors/coaches and students through a web site that uses social networking, learning, and financial reward, to bring value to all participants. Successimo continues to gain membership daily
CABEM Develops HR Application for Salary Management
June 2011
CABEM has been awarded a contract to develop a custom Human Resources employee review and compensation software application. The system will run on top of SharePoint and will be developed in C# with the use of a SQL Server database. The application has 3 basic modules, User Entry, Reporting, and Admin, with a Data Import/Export capability. The application is being installed within an existing enterprise system, and piggy backs on existing active directory authenticated permissions. Besides design and development, CABEM is providing testing and training with video and document support material. Over the years CABEM has developed multiple custom HR applications that address training, hiring, job posting, site visitation and the compensation program.
CyberSep Hires CyberSecurity Coordinator
May 2011
CyberSeP is delighted to announce the addition of Jim Nicholson as Cybersecurity Program Coordinator. In his role Jim is responsible for coordinating the efforts of partnership members towards their overarching goal of developing sustainable capabilities and solutions for securing the cyber environment. Jim brings 25 years of management experience in varied Project Management, Information Technology, and Security Compliance roles within L-3 Communications and Fortis Benefits Insurance to his new position. The Cybersecurity Partnership includes CABEM, National Technical Systems (NTS), Kansas State University (K-State), National Institute for Strategic Technology Acquisition and Commercialization (NISTAC). Welcome Jim!
CABEM awarded a Five-year IT schedule 70 GSA contract
April 2011
CABEM Technologies LLC. is pleased to announce that they have been awarded a U.S. Government General Services Administration (GSA) IT Schedule 70 contract . The five-year contract, award No. GS-35F-0343X, will allow CABEM to provide IT Professional services (132-51), directly to Federal and State government. The GSA contract base period runs from April 15, 2011 to April 14, 2016. CABEM has a rich history of providing custom software solutions and technology solutions to federal and state government users in a subcontracting capacity. The GSA contract will support CABEM goals of providing services and products directly to the government.
K-State President Applauds Cybersecurity Partnership
March 2011
New Cybersecurity Initiative
February 2011
CABEM Supports SeaPort-e
January 2011
CABEM partner, M2 Technologies, has been awarded a contract for SeaPort-e, the Navy's electronic platform for acquiring support services in 22 functional areas including Engineering, Financial Management, and Program Management. As a subcontractor, CABEM is providing M2 and the SeaPort-e initiative software engineering, development, programming and network support services, as well as modeling, configuration management support and training. CABEM has a successful history providing technical consultation and services to innovative organizations like M2 Technologies, who was recently selected as an "early pick" presenter for the World's Best Technology (WBT) Innovation Marketplace being held this March in Texas. Congratulations M2!
CABEM Joins Leaders in the Testing Industry
December 2010
CABEM is pleased to announce our associate membership with the ACIL – the American Council of Independent Laboratories, a leading trade association representing scientific and engineering organizations that provide expertise in testing, product certification and research and development. CABEM joined the ACIL to further our presence in the testing industry by expanding our contribution to the industry's innovation and growth. Learn more about our software services and products that support the test industry as well as our flagship web-based application, Livia_vLab, currently used by over 35,000 engineers in the testing industry for remote access and monitoring.
CABEM Blog is here – please come join us!
November 2010
The CABEM Blog is now live and can be accessed off our website. This project started back in April as a response to a growing need for CABEM team members to informally communicate personal points of view within the context of what we all bring to the table, as professionals in our chosen fields, and also as individuals. Six months and a dozen posts later, we are ready to remove the "Beta" tag and share our thoughts with our readers, clients and collaborators. We sincerely hope that this will be a two-way street and that our ramblings will encourage comments and discussions – so please come join us!
Successimo Launches
November 2010
The Successimo website has officially launched after several months of beta testing. Successimo — Brief Lessons, Big Rewards–combines ecommerce, social networking and structured viral marketing to engage individuals to "earn while they learn". Members are encouraged to learn, grow and reward themselves by completing brief lessons selected from an extensive list of topics. CABEM created the branding and website design, and built, deployed and maintains all site features and functionality. Leading up to the release, CABEM refined the interface and functionality incorporating feedback from early adaptors and usability sessions. This secure ecommerce site includes various media: blog, affirmations, videos, articles, forms and audio.
ECC New Site Launches
October 2010
The Expeditionary Capabilities Consortium (ECC), formerly called the Urban Operations Laboratory (UOL), launched their new website this month. CABEM provides a range of services to ECC partners, Kansas State University and M2 Technologies that include Technical Consultation, Application Design and Development, and GUI. Add website design to the list, we designed, deployed and now host the new site and included an install of CABEM Livia_CMS , to give ECC staff content management capabilities. The ECC develops new, environmentally acceptable technologies for U.S. military forces with a focus "on non-lethal capabilities that minimize collateral damage to non-combatants and the environment and addresses urgent needs of U.S. military in Iraq and Afghanistan."
Brownsfields Inventory Tool for the Desktop
October 2010
CABEM delivered the desktop edition of the Brownfields Inventory Tool (BIT) for users who prefer to use the application and store the data on their individual computers. Sponsored by the EPA (Environmental Protection Agency), and managed by Kansas State University (KSU), BIT is a collaborative online tool for access by one or multiple users to help organizations and communities around the country manage brownfields programs. KSU hired CABEM to build, deploy and maintain both the web-based application, which launched in February, and the desktop version, now available for free through the EPA and KSU.
Supporting the USMC: Energy Conservation to Squad Safety
October 2010
CABEM All Hands Meeting
September 2010
Team members and partners from Massachusetts, New Hampshire, Michigan, Kentucky and Kansas joined us for our All Hands Meeting on September 15. The day was full of brainstorming and next steps and featured two presentations from associates, UMassProfessor and Marketing Strategist, Valerie Kijewski, and President of Harmony Environmental, LLC and Assistant Technical Director for the Center for Hazardous Substance Research from KSU, Terrie Boguski. For more on this event visit us on Facebook.
Livia_WorkplaceTrainer: Training and Testing Worldwide
August 2010
CABEM deployed our web-based application for training and testing, Livia_WorkplaceTrainer, for National Technical Services. With over 27 locations worldwide, NTS will use Livia_WorkplaceTrainer for a number of initiatives including job candidate assessment, onboarding, orientation, Microsoft Dynamics training and interdepartmental training. Since NTS uses Active Directory internally to authenticate users, CABEM has updated our application to use the existing credentials for user login authentication.
CABEM: A Microsoft Dynamics Partner
July 2010
CABEM's Microsoft Dynamics application for renewal has been approved as we continue to partner with Microsoft to deliver comprehensive enterprise resource planning (ERP) solutions to our clients. Microsoft Dynamics AX is designed to improve productivity, manage change and growth and simplify compliance. CABEM's skilled development team can adapt and customize the Microsoft Dynamics AX Enterprise Portal (EP) to address specific functional and applications needs in a web environment, integrate to other systems, perform data migration from old Legacy systems and perform basic deployment. Learn more about the Microsoft Dynamic partnership program .
Security and Stability for Environmental Web-based Applications
June 2010
CABEM upgraded the server and virtual environment for TAB EZ, BIT and EKAT, three environmental web-based applications built and deployed by CABEM in collaboration with M2 Technologies and CHSR (The Center for Hazardous Substance Research), part of KSU's College of Engineering. The new ESXi hosting platform runs multiple virtual machines on a thin hypervisor resulting in a more efficient use of memory, processor, and disk resources for better application performance. Sponsored by the EPA, TAB EZ (Technical Assistance to Brownfields communities ) and BIT (Brownfields Inventory Tool) web-based applications facilitate the funding and inventory management of Brownfields sites in the U.S. – both applications are free to the public. EKAT, also known as the Environmental Knowledge Assessment Tool, is being used commercially and by the military to identify, research, and evaluate environmental and safety related issues.
Livia_MarketingManager Deployed for Global Services Firm
May 2010
CABEM replaced a leading MRM (Marketing Resource Management system) for one of our clients with Livia_MarketingManager, a module from the CABEM Livia family of web-based business solutions. Livia_MarketingManager lets the corporate marketing team manage campaign budgets, store digital assets and generate reports, 24/7, without the expense, and excess functionality, of the majority of MRMs currently on the market. CABEM is also in the process of deploying a customized version of Livia_WorkPlaceTrainerfor the same client.
New Version Release: Software for Saving Lives
April 2010
CABEM just released Version 0.3.0 of the Stand-Off Bomb software (SBD). This version of the SBD software integrates control of multiple multichannel analyzers and neutron counters. Lead by M2 Technologies and Kansas State University (KSU), The Stand-Off Bomb Detection project is an initiative to produce a technology for detecting hidden explosives. Using the measurement of neutron and/or photon energies, the SBD device is being developed to quickly interrogate an object in seconds from a range of up to 10m to determine if the target contains conventional explosives. CABEM is developing a GUI-based program to control the SBD instruments in order to integrate and present results to the user, and store results in a database for further analysis later. Learn More>>
A New CABEM Website!
April 2010
We redesigned and launched the new CABEM website! The new site communicates our expanded products and services, providing more detailed information on the CABEM Livia family of applications for business and virtual monitoring. Built using CABEM LIvia_CMS as the backbone (our proprietary content management system), the CABEM marketing team now experiences increased functionality and a series of great admin tools that so many of our clients currently enjoy. Created entirely in-house, the new site will be refreshed with content, white papers and case studies. Stay tuned…our CABEM blog is coming soon.
CABEM Contracted for Target Detection GUI
March 2010
CABEM will develop GUI (Graphical User Interface) for the Decentralized Signal Processing for Target Detection project — an initiative focused on enabling new technologies for terrain mapping, remote surveillance, environmental monitoring and the detection of moving targets, bombs, radiation and WMDs. Working in collaboration with M2 Technologies, and Bala Natarajan and the WiCom Research group from Kansas State University (KSU), CABEM has been tasked to integrate GUI components, algorithms from the KSU group, and software components like Qt, and Matlab, into a single seamless desktop application. Delivering the initial phase request in less than two weeks, CABEM produced requirements documentation, UI, and a flash simulation of the application based on a scenario concept consisting of maps, regions, sensor types and algorithms. Future phases of this initiative include the development of more complex evaluation tools and an expanded GUI and Monitoring Simulation.
Virtual Monitoring for the Equine Industry
February 2010
CABEM introduces CABEM Livia_Equine, a new member of our family of virtual monitoring applications created for the equine industry. Livia_Equine is an accessible, web-based application that enables your team to manage horses and view stables, events, and medical instrumentation-virtually. And with Livia_Equine your team can collaboratively manage projects and share data, from the convenience of your desktop. Authorized team members can schedule, remotely view, and record video sessions anywhere, and we have recently expanded the virtual monitoring applications to allow teams to see up to eight preview boxes on their browser screen to view events, and live data results, at the same time.
Launched: The Brownfields Inventory Tool (BIT)
January 2010
CABEM is proud to announce the release of the Brownfields Inventory Tool (BIT), an accessible, web-based application sponsored by the EPA (Environmental Protection Agency) to help monitor and manage brownfields sites throughout the U.S. CABEM teamed up withKansas State University (KSU) to design, develop, build and deploy this online tool for access by cities, regional coalitions, and Tribes to create site inventories; submit reports; and document important administrative information about brownfields and other environmental programs. Designed for ease of use, this online application also leverages CABEM's expertise in visual design and GUI. Free to all users, BIT can be used in conjunction with www.tabez.org , an online brownfields grant writing tool, representing another successful collaboration between KSU, CABEM and the Environmental Protection Agency.
CABEM Upgrades VNA Care Network & Hospice Website
December 2009
CABEM is refreshing the VNA Care Network & Hospice Website to make it a more effective tool for communicating VNA services and locations to those searching for immediate support. CABEM will work closely with the VNA (Visiting Nurses Association) to update the home page within the context of the existing design to accommodate new content direction and better promote service offerings. VNA updates much of the content themselves, and looks to CABEM for design and development support. As part of this refresh, CABEM will build a customized Photo Gallery tool to present images like the VNAs newly renovated residence for the terminally ill, the Elizabeth Evarts de Rham Hospice Home at Chilton Street in Cambridge, Ma. CABEM recently concluded an upgrade of the VNAs Home, Health and Hospice portal, expanding staff training capabilities and admin functionality.
Eight Previews at Once with CABEM Livia_vLAB
November 2009
CABEM continues to enhance our web-based virtual monitoring applications using MPEG4 and Flash technologies. CABEM Livia_vLab, for the engineering and testing industry, now enables authenticated individuals to see up to eight preview boxes on their browser screen at the same time, to compare live tests, and live data results, from the convenience of their desktop. In the Livia admin, up to eight web cameras and *KVM switches can be set up and easily configured in a variety of combinations to accomplish project objectives. LabInsight, a customized version of Livia_vLab, has been upgraded this month for National Technical Systems, a global engineering services firm with expertise in product testing and evaluation.
* KVM switches are used to extend computer desktop/screens through the CABEM Livia_vLab application.
Frag IT to Capture and Play Back Explosions
October 2009
CABEM has been awarded a contract to assist in developing Frag-IT, short for Fragmentation Infrared Tracking Technology. The Frag-IT system, based on previous IR tracking projects the team has been involved with, records an explosion for later playback and analysis. The Frag-IT project is lead by M2 Technologies. CABEM provides software development assistance and other technical expertise, and University of Kentucky supplies image processing expertise. The project is sponsored by Marine Corps Systems Command.
TAB EZ: 2nd Year Running!
September 2009
Initially launched in September 2008, TAB EZ is at it again, assisting organizations and communities in the preparation of EPA (Environmental Protection Agency) Brownfields Assessment and Cleanup Grants. CABEM designed, built and deployed www.tabez.org in collaboration with Kansas State University (KSU), and provides maintenance and software upgrades for the online application throughout the year. Designed for ease of use, our team built TAB EZ with collaborative tools and functionality to build proposals, access resources and share site data. CABEM worked with KSU to enhance and update the site to reflect the FY10 EPA Brownfields grant guidelines released in late August. Move fast: the deadline for proposal submittal is October 16, 2009!
CABEM Works with UOL on New Software Release
August 2009
Stand-off Bomb Detection (SBD) System Version 0.0.1 was released by the team of M2 Technologies, Kansas State University and CABEM earlier this summer as part of a UOL initiative lead by KSU and of M2 – an additional release date of version 0.1.1 is expected in September. The SBD device measures neutron and/or photon energies to rapidly interrogate a distant "target" in a matter of seconds to determine whether the object contains conventional explosives. The system is managed via a Graphical User Interface (GUI) and control software controlling the integrated equipment and sensors while displaying relevant information for three classes of users. Version 0.0.1 refined the remote capabilities of a number of this system's features; the up and coming release of Version 0.1.1 will include algorithmic updates for gamma-photon scanning, and bug fixes based on user feedback.
CABEM completes ThermalSquad Control and UI Design Document
July 2009
The ThermalSquad Control and UI Design Document developed by CABEM, Kansas State University (KSU) and M2 Technologies has been approved by the UOL team. The ThermalSquad Software models body physiology and temperature to predict the impact of Marine or other military uniforms and equipment under extremes of hot and cold field conditions. The Control and UI Document describes the transition from version 1.0 to 2.0 of the software by adding a user friendly graphical interface to the existing command line simulation. The document also lays a framework for future software versions including a more detailed body models, more dynamic motion modeling, and 3D graphical output.
CABEM Delivers Nationwide Video Protocol Upgrades to NTS
June 2009
As part of National Technical Services (NTS) LabInsight offerings, live tests are filmed real time for desktop viewing by program participants and NTS clients. Incidents of delayed and blurred videos while viewing tests live were increasingly causing problems for NTS program managers. Assessing the dilemma holistically, CABEM provided an in depth analysis, considering the uniqueness of different NTS facilities, resources and processes nationwide. CABEM proposed the right mix of technology and process consultation, resolving the problems by implementing H264 compression protocol and upgrading specifications and processes for NTS networks and cameras. CABEM's efforts resulted in vastly improved refresh rates and video quality for this important customer facing program.
Accolades to Identity Force
April 2009
CABEM applauds our client, IdentityForce, for supporting New York's Iona College as the first higher education organization in the nation to eliminate the threat of data breaches. Colleges and Universities are often targeted for data breaches and identity theft. IdentityForce'sCampusWatch solution for Iona College protects the community at large with a comprehensive program that uses prevention, detection, restoration and reimbursement tools, offers education and training, and facilitates compliance with federal and state identity theft-related regulations. CABEM provides IdentityForce with application design and development for their complex backend admin capabilities as well creative design for various online initiatives.
CABEM Welcomes Scientist, Dr Harvey Shau
April 2009
Senior scientist, Harvey Schau, PhD, has joined CABEM as a consultant teaming up with us on undisclosed projects for the military. Currently a visiting professor at Embry-Riddle Aeronautical University with a subject matter expertise in Optics and Infrared Technologies, Dr. Schau has 25 years experience working with military systems that include: R&D in optics, image processing, hyperspectral sensing, aerospace engineering, and pattern recognition for Meridian Systems; design for diffractive optics elements and development of real time computer based system for processing 6 LWIR and 4 visible sensors in a missile seeker DARPA; achieving success in phase correction using liquid crystals for wide field view optics, and, diffractive infrared optics for wide field of regard without gimbals for Raytheon; as well as field measurement, integration, and testing of electro-optical and infrared sensors and missile seekers at the Radiation Technology Laboratory and computer models of military targets and countermeasures for both low altitude and ballistic missile systems as part of General Dynamics/Hughes.
New NQA Site Goes Live
March 2009
Drawing from the NQA brand and current design direction, CABEM redesigned NQA's (National Quality Assurance) site with a new look and feel, a flash introduction, and a GUI and over all structure that is more contemporary and intuitive. In addition to installing Livia, CABEM's proprietary CMS (content management system), CABEM also expanded the site's admin tools, adding an Events application for promoting seminars and events, and facilitating online customer registrations and credit card payments.
CABEM to Brand and Build Successimo
February 2009
CABEM has been chosen to brand and build a new website for Successimo.com; a site in the making that promises success to customers who actively engage in Successimo's unique online proposition. Learning, financial reward, and social networking, are the key elements of Successimo's model. Participants are encouraged to learn, grow and reward themselves by completing a series of brief lessons of their choice chosen from an extensive array of topics. Points are earned upon completion of the lessons and are redeemed for product purchases that will be facilitated through the Successimo site. Working closely with Successimo's originators and investors, CABEM will develop the visual identity in parallel with the site development and build. The development and build will incorporate complex functionality addressing a learning curriculum, membership status, point redemption, product purchasing and team building, to name just a few.
CABEM to Redesign M2 Website
January 2009
CABEM has been chosen to design and build a new website for long term client and partner, M2; a woman owned organization that stays on the forefront of developing techniques for providing non-lethal capabilities to military, law enforcement and homeland security agencies. As part of the redesign, CABEM will work closely with the M2 team to clarify important brand characteristics and enhance messaging. In addition to the new look and feel, the upcoming site will be more interactive and better structured for flexibility and future expansion. Included in the build will be Livia, CABEM's proprietary Content Management System.
CABEM and Sustainability
December 2008
CABEM is pleased to be a partner organization of CESAS (Consortium for Environmental Stewardship and Sustainability); and a contributor to this month's KSU 2009 Sustainability Conference. Welcoming over 350 attendees, this January conference included leaders in education, commerce, government and non-profit entities, providing a venue for sharing new ideas and approaches related to sustainability. Conference sponsor, CESAS, brings together organizations focused on multi-disciplinary research and education for the advancement of sustainability.
CABEM Wins Creative Design Contract
December 2008
CABEM has been chosen to redesign a new English and French website for NQA (National Quality Assurance); these sites will be designed to align more closely with NQA's brand and future direction. Along with providing a new visual design, CABEM will improve upon the existing information architecture and site navigation; add a new market capabilities and communications section; as well as a homepage flash feature. We will also be incorporating into the build, Livia, CABEM's proprietary Content Management System, giving NQA more flexibility in updating timely content like news, events and spotlight features.
CABEM Hires Northeastern Co-op Student, Rudy Mutter
December 2008
CABEM hired Rudy Mutter as one of our Junior Developers this month from the Northeastern University Cooperative Program, one of the largest and most distinctive co-op programs in the country. The Northeastern co-op program allows students to alternate semesters of study with semesters of employment in areas that are most relevant to their academic and career interests. Rudy's transition was remarkably smooth considering CABEM's fast-paced environment. Within just a few weeks, Rudy has played an active and important role in supporting our deadline driven production needs.
Homeland Security Award goes to Manhattan, Kansas
November 2008
CABEM applauds Homeland Security's selection of Manhattan, Kansas for the building of a new National Bio and Agro-Defense Facility. Competing against six alternative sites, Homeland Security's Directorate for Science and Technology confirmed this December the award of $450 million to begin the build of the lab on KSU's Manhattan campus in 2010. With a projected completion date of 2015, the new lab will assess and research aspects of public and animal health important to national security, bioterrorism threats and other related responsibilities for homeland defense research, development, testing and evaluation.
CABEM Wins ERP Contract
November 2008
A contract was awarded to CABEM Technologies to implement the Microsoft Dynamics AX ERP solution for National Technical Systems (NTS), a global provider of process and product compliance services, design engineering services and program management support. Amongst other market sectors, Microsoft Dynamics AX is a leading ERP solution focused on global companies within the Services Industries, offering solutions to more effectively manage businesses, from customer relationships through financial management.
KSU Continues Green
October 2008
CABEM would like to congratulate Kansas State University for the successful 2008 debut ofTAB EZ; an online application that facilitates brownfields grant writing for submittal to theEnvironmental Protection Agency (EPA). Working under a tough deadline, CABEM Technologies and KSU teamed up to create this new grant writing tool that went live in September. With a November 14th grant deadline, participants had a window of just a few months to complete and submit their final grants for the EPA's consideration. During the active grant writing period the TAB EZ site experienced a surge of visits and few helpdesk sessions attesting to a great start and future for this new initiative.
New EKAT Software Version Installed
October 2008
EKAT version DV-6.811 was installed on November 13, 2008 at a military location by CABEM Technologies. CABEM addressed Single sign on (SSO) authorization and installed the Microsoft .net application in a VMware virtual environment. As part of the install, the EKAT Team enhanced the CMS (Content Management System) and updated the database containing federal and state regulations and other safety and health data for lists of chemicals. EKAT is developed by the team of M2 Technologies, Kansas State University, and CABEM Technologies.
A commercial version can be found at www.ekat-tool.com.
Introducing mebac!
September 2008
mebac has been a part of CABEM's team for a while and is an inspiration to us all as CABEM's alter ego with a bit of an attitude (mebac is a creation of our equally inspiring Creative Director, Boris Savic). However, it's not until recently that our fiery, flash friend decided to take a more visible…or is it virtual role? Either way, please welcome mebac.
Take a moment and go see mebac's guided tour of CABEM's portfolio.
Roze Fredkin MBA Joins CABEM
August 2008
CABEM is delighted to announce the addition of Roze Fredkin to the Executive team. Roze will be responsible for marketing and communications and will also provide project management for CABEM. Over the years, Roze has facilitated a number of high-profile branding initiatives and marketing campaigns and consulted to a diverse clientele from corporate clients to community nonprofits including Monster, Timberland, and BankBoston/Fleet on how to best define and promote their values, messages, products and services. She has already been thrown into the fire as Project Manager for TAB EZ, the Brownsfield web based application that needs to be designed, developed and deployed in less than 2 months – stay tuned!
TAB EZ Brownsfields Grant Software Goes Live
August 2008
In only two months, CABEM built and deployed www.tabez.org, an online application sponsored by the Environmental Protection Agency (EPA), and now available to the public. This application guides individuals and organizations through the complex process of grant writing, and ensures accessibility to all individuals interested in writing Brownfields Assessment and Cleanup grants in order to gain funding from the EPA. In close collaboration with Kansas State University, CABEM designed the look and feel of the portal incorporating tools and functionality that allow the grant proposal owner, and designated proposal participants, to register and sign-in; build, manage, render and save proposals; access important resources and helpful hints; and communicate and collaborate with each other. Included is a CMS that provides a variety of admin capabilities for KSU to use such as populating content, managing users, checking links and viewing site usage data.
For more information on Brownfields go to the EPA's Brownfields and Land Revitalization Homepage.
Dr. William R. Dieter PhD. Joins CABEM
July 2008
CABEM is delighted to announce the addition of Bill Dieter to the CABEM Executive team. CABEM and Bill's relationship was forged while working together on various undisclosed military projects. Formally an assistant professor at University of Kentucky teaching computer science and electrical engineering courses, Bill left UK to provide technical consultation, software design and development, instrumentation, integration and project management services for CABEM. Bill will also be tasked with the principle researcher/scientist role on a speculative product CABEM is developing for emergency services.
CABEM Wins Contract for Brownsfield Grant and Inventory Software
June 2008
CABEM has won a contract from Kansas State University to build, deploy, host and support three (3) Brownsfield Management applications sponsored by the EPA (Environmental Pollution Authority) for public use. The TABEZ application is an online tool that creates, builds and manages Brownfield Assessment and Cleanup Grants, the BIT application will include a desktop Application and Web application that will assist users with inventorying, prioritizing and reporting processes for Brownfield activities. All 3 applications are scheduled for release within one (1) year. Found in every State in the U.S.; Brownfield's are described by the EPA as "properties, the expansion, redevelopment, or reuse of which may be complicated by the presence or potential presence of a hazardous substance, pollutant, or contaminant" with gas stations and drycleaners being common examples.
Builds and Installs Major Identity Force Update
June 2008
CABEM worked closely with the Identity Force team, and other industry experts to build and implement a new front end for the Identity Theft web site at www.identityforce.com. CABEM continues to add new front end, back end and functional capabilities for Identity Force, the #1 provider of Identity Protection to the US Government in addition to providing ongoing technical site maintenance and management.
CABEM Develops Robot and Gaming Simulation Tool
May 2008
CABEM is working closely with the UOL (Urban Operations Laboratory) initiative to develop a robots and gaming simulation tool; this undertaking requires heavy graphic development and the creation of an ongoing series of unique scenario-gaming simulations with the goal of facilitating a strategic approach to better understand, address and successfully counteract the ever changing threats encountered while in the field. To evaluate and develop solutions for this complex challenge, CABEM is employing sophisticated technology and a number of 2D and 3D visual design tools for interface development.
Develops Large Test Data Automation Processing Script
May 2008
CABEM has developed for an undisclosed Fortune 500 company a data processing script providing an important data analysis, trending and plotting support service. This unique script automates the recording and processing of raw data as well as the consolidation of the data based on client criteria. As part of this automated process, a plotted graphic overview is supplied to the user based on the consolidated data. Running on a six month project time line, the raw data arrives every 15 minutes representing an enormous flow of information that is quickly identified and organized for online retrieval through a web based application designed by CABEM.
Delivers Sign In Kiosk
April 2008
CABEM designed and delivered a Kiosk application that allows visitors to sign in, sign out and print badges.The smart application recognizes returning visitors saving sign in time for all involved parties. Designed to be used in both single and multi-facility locations the application also allows authenticated administrators to track, collect and have access to important visitor information and metrics. This software solution is quickly deployable, can be skinned for individual branding requirements and can integrate with sales, customer service, security or other software applications.
Stand Off Bomb Detection Specification
March 2008
CABEM delivered a specification document for the UOL (Urban Operations Laboratory)detailing design requirements to build the user interface and control software for the Stand-Off Bomb Detection (SBD) initiative. The SBD device in development will screen cars, areas and individuals for explosives, and will operate remotely within a one to two mile range. Collaborating with M2 Technologies and Kansas State University on this initiative; CABEM will provide technology consultation, software design, user and graphical interface, programming and technical program management. The SBD device utilizes a technology that examines suspect objects through Neutron and/or Photon beams exposure, a response is then recorded and compared to database templates to quickly assess whether or not an object contains explosives.
Customizes and Installs Recruitment Tool
March 2008
CABEM built a Live Chat Application for National Technical Services (NTS). As part of an initiative to highlight staffing opportunities and aid recruiting efforts CABEM deployed Live Chat on the NTS Corp Career page. The NTS Live Chat Graphic designed by CABEM alerts visitors that NTS recruiters are "standing by" in real time to discuss available contract and permanent employment positions. NTS provides engineering services, testing, registration, and technical resource solutions to over 6,000 clients in the Aerospace, Defense, Automotive/Transportation, Consumer/Financial Services, Computer, Software, Medical Device, Telecommunications and Wireless markets.
Call Center Admin Application
February 2008
CABEM designed built and delivered an admin tool to assist a large scale Call Center Initiative. Developed for an undisclosed client, this tool helps the Administrators perform a number of call center tasks like tracking incoming customer support requests and assigning call center representatives. As part of this process the call center representative can access configurable online question and answer resources to facilitate prompt and accurate customer problem resolution. To further support this Call Center initiative, CABEM prepared and delivered training manuals and videos, and provided training to the call center champion.
Launches new Test Application
January 2008
CABEM Announces the Launch of the new test Application for the Visiting Nurses Association (VNA). The VNA continually advances quality healthcare by offering staff development and continuing education to their clinicians and staff online. As part of this effort, CABEM developed a new tool within the HomeHealth & Hospice portal that permits the VNA to administer, grade and track canned tests online, share and post information and documents as well as issue certificates upon successful test completion. Built to enhance communication between supervisors and staff, this tool facilitates real time feedback on healthcare questions and problems thus improving staff preparedness in the field.
CMS Consultants Admin Tool for NQA
January 2008
CABEM develops and installs front end and back end content admin tools for the website of National Quality Assurance (NQA), a world-renowned provider of certification and assessment services. With proper authentication, CABEM has extended permission to individual consultants to access and update the NQA Consultants pages with information specific to their business and expertise. Once revised, the information is sent to a staging area where it is reviewed, approved and published by NQA.
Joins Environmental Consortium
December 2007
CABEM is proud to announce that we have joined the Consortium for Environmental Stewardship and Sustainability (CESAS), a network of partner organizations choosing to work collaboratively to advance sustainability and sustainable development. CESAS is founded on the concept of a "Triple Bottom Line" where economic, social, and environmental values are all vital to decision making.
Designs and Implements HR Integration Program
October 2007
CABEM designed, built and installed a locally stored application that uses an xml web service to access Human Resource information that is important to the employee's performance. Once properly authenticated, the HR integration application pinpoints the desired data based on a various employee parameters, then the data is automatically retrieved and loaded locally to the HR administrators legacy Human Resource application. Additionally, this web service identifies future dates to help track and ensure employees are consistently trained and certified.
CABEM Receives Military Award
October 2007
M2 Technologies has been awarded a $7.7 million research and development contract for the Urban Operations Laboratory (UOL), to a provide Strategic Planning for the Marine Expeditionary Rifle Squad. The Urban Operations Laboratory (UOL) was established withKansas State University to develop new, environmentally acceptable technologies that give our military forces the advantage in urban operations. CABEM as a strategic partner with M2 Technologies will provide application design, software development and other technology services to support the program initiatives.
Implements ERP System
August 2007
CABEM implements an online ERP system as part of our ISO 9001 initiative. The application supports a variety of CABEM's business processes to include project management, resource scheduling, internal collaboration, financial management as well as HR functions like tracking employee time. Named by CABEM after the famous author, George Orwell, this customized opensource tool sees all,- perfectly Orwellian!
Receives ISO Grant
July 2007
CABEM wins a $16,000 grant from the Massachusetts Government. As part of CABEM's ongoing commitment to quality service, CABEM successfully applied for a grant from the Massachusetts Work Force Training Fund to implement an ISO 9000 Quality Management System. CABEM's commitment to ISO 9000 will help ensure quality processes and systems that support CABEM's growth initiatives and will include procedures that promote consistency and continuous improvement.
Delivers Hierarchical CMS
July 2007
CABEM develops and deploys a Hierarchical Content Management System (CMS) for an undisclosed client designed to manage large volumes of web pages for company information and services. In addition to enabling authenticated personnel to populate content easily and efficiently, this tool was also designed to play a key role in the Search Engine Optimization (SEO) program by optimizing information architecture with the systematic application of search engine friendly text.
Hosts EKAT in Newton Facility
June 2007
CABEM has moved the hosting of EKAT (Environmental Knowledge and Assessment Tool) to their facility in Newton, Ma. This tool built in collaboration with M2 Technologies and Kansas State University identifies, researches, and evaluates environmental and safety-related issues for products and systems. Hosted in a VMware environment on Microsoft Windows Server 2003, EKAT is an expert system offering web-based environmental solutions such as PESHE and NEPA report generators, chemical screening against federal requirements, indoor air spill monitoring and other useful tools.
Launches Spanish Site
May 2007
CABEM launches the Spanish website for VNA Care Network & Hospice , the 2nd largest Home Health care and Hospice agency in the USA. CABEM provided translation services, populated content and installed the website for this agency whose medical professionals have been helping people reach their health care goals while remaining at home.
You can view the Spanish Web site at: VNA Care Network & Hospice/Spanish
Delivers Back End Admin
April 2007
CABEM delivers to Identity Force new and more comprehensive capabilities. The sophisticated services package provided by Identity Force provides participants a complete suite of Identity Theft protection services. In addition CABEM has implemented a full capabilities back end admin system that allows Identity Force authenticated personnel to manage users, partners, suppliers, content, emails, alerts, reports and statistics.
Launches French Site
April 2007
CABEM builds and delivers the French Website for National Quality Assurance (NQA). NQA is one of the world's largest certification organizations and is renowned for providing certification and assessment services and related training to a wide range of manufacturing, commercial and service sectors.
You can view the French Web site at: NQA/Canada
Celebrates 5 years
March 2007
CABEM celebrates our 5th year in business. Since its incorporation in February of 2002, CABEM continues to expand its services and grow its customer base. While deepening our expertise in application design, software design, and development and integration, we have added a visual design function. CABEM's ongoing services and solutions target the Military, Health, Financial and Testing industries.
Delivers VNA Web Site
March 2007
CABEM delivers and the installs the VNACare Network and Hospice website. This collaborative effort between CABEM and the VNA was implemented with CABEM providing the IA design, visual elements, html build, database, and job application module. The VNA published the content using admin tools and the CSS implementation which structured content and other page format renderings.
New EKAT Version Delivered
December 2006
An EKAT interim update; version 5.701 was installed on January 26, 2007 at a military location by CABEM Technologies. This installation updated the database containing federal and state regulations and other safety and health data for lists of chemicals. In addition, minor improvements and new content was added to EKAT and installed during this update. A more significant update is scheduled for June 2007. EKAT is developed by the team of M2 Technologies, Kansas State University, and CABEM Technologies.
Delivers Beta Release of LabInsight
December 2006
CABEM delivers a beta release of LabInsight to National Technical Systems , a leader in providing environmental and test services to the technology sectors. LabInsight is a branded and customized version of vLab which allows NTS to extend to their customer project specific data and documentation as well as remote test witnessing capability through web based applications. Security and NTS unique configuration requirements have been addressed, and the LabInsight application is integrated tightly with NTS enterprise software systems allowing NTS to receive efficiencies and continuity of information movement organizationally.
Builds and Delivers Identity Force Website
October 2006
CABEM builds, delivers, configures the hosted environment and installs the front end for the Identity Force website. This delivery required an expedited program designed to document the services and capabilities, and to extend basic services through Identity Theft's partner affiliates. A more comprehensive release is slated for January 2007, which will include sophisticated back end admin systems. Identity Force is a trusted leader in identity theft protection, and one of only three companies selected by the U.S. government to provide identity theft services to federal agencies.
Product Redesign for Managing Laboratory Information Technology
September 2006
CABEM renames TRM to vLab for "Virtual Lab" and redesigns the product to address overall laboratory Information Technology management and workflow. The product will address three major weaknesses in test laboratories. The first is basic enterprise requirements where the many types and vintages of data acquisition equipment can be networked, accessed and backed up systematically. The second is desktop management which gives technicians the ability to manage, bundle and issue reports while the data is automatically loaded into a searchable database. The third is the virtual extension of the laboratory where test data, computer screens, video of the tests and documentation can be viewed remotely on a desktop. vLab is designed to address multiple levels of security. The customizable system has complete backend admin capability that allows authenticated laboratory personnel to configure and grant access to the various user groups.
Supporting Growing Website and Services for Identity Force
July 2006
CABEM has signed on with Identity Force's software arm to help them extend Identity Theft services to their partners and end user clients in this ever growing market.
Awarded Website Development for Visiting Nurses Association
July 2006
CABEM has been awarded a web development contract by VNA Care Network & Hospice the 2nd largest Home Health care and Hospice agency in the USA. As part of the contract CABEM will design the Information Architecture (IA) with consideration given to supporting the user base and growing health care requirements. We will design and build the home page and multiple templates that piggyback on VNA's established branding elements. CABEM will implement and install the database driven website with cascading style sheets script (CSS) that will control the web site look and feel. The web site will include CABEM's job posting and application module with full backend admin capability. The VNA's public relations department will populate and maintain site content using admin tools developed by CABEM.
Awarded Contract to Upgrade Environmental Management Tool
June 2006
The EKAT team of M2 Technologies, Kansas State University, and CABEM has been awarded a contract to enhance the EKAT application. The upgrade initiatives include: PESHE upgrade and enhancements, NEPA modularity, an Emergency Response Tool, enhancements to the Systems evaluation tool, as well as ongoing maintenance and update requirements to existing capabilities. A dedicated EKAT application is available free of charge to qualified users. Contact Jay Fredkin at CABEM technologies if you are interested in free access to the pollution prevention environmental software.
CABEM Designs and Builds Accounting Management Tool
May 2006
CABEM designs and builds a hierarchical management system called mother-daughter (M-D) which acts as a consolidation tool for multiple AS400 accounting systems/hubs. The accounting management tool uses drag and drop capability and allows users to review, select, copy, create and build hierarchies of customer records across a set of AS400 accounting hubs. When a user wants to create or edit a customer record the application workflow guides them through the steps of selecting an appropriate record from set of active accounting hubs. The tool has powerful search capability and is also used to integrate legacy applications and extend data to web services for both internal and external purposes.
EPA Spotlights the EKAT Application
April 2006
EKAT is presented in the EPA CLU-IN Spotlight section. The Hazardous Waste Clean-Up Information (CLU-IN) Web Site provides information about innovative treatment and site characterization technologies to the hazardous waste remediation community. The CLU-IN site was developed by the U.S. Environmental Protection Agency (EPA) but is intended as a forum for all waste remediation stakeholders.
New EKAT Installation for Both Military and Commercial Use
March 2006
CABEM installs EKAT at a major military installation to support environmental evaluation requirements. In addition, CABEM installed the new version on a server that is being accessed by commercial users.
CABEM completes a major data recovery effort that required forensic data recovery services and database rebuilding to recover the lost information. Subsequent to the data recovery, CABEM supported the new server and configuration deployment.
EKAT Team Completes Major Application Upgrade
February 2006
The team of M2 Technologies, Kansas State University, and CABEM has completed the development of EKAT version 4.6.04 which represented a full year of development. In addition to upgrading existing capability including a major NEPA upgrade, the new version includes a wizard, and systems tool as well as numerous help tools such as demonstration projects, in context help, and media tutorials.
New Upgrade for vLab Suite of Tools
January 2006
CABEM develops an automated backup capability for TRM deployed via a drop in server that can be remotely managed. CABEM has designed and built for inclusion in the vLab suite of tools and automated backup system that secures mission critical data from all different types of data acquisition equipment in a central and secure location. Additionally the backup server can take over vLab server duties in cases of primary server failure.
CABEM to Provide Comprehensive Information Technology Services
December 2005
CABEM signs a two (2) year Agreement, with National Technical Systems (NTSC) to provide Information Technology services. Under the comprehensive Consulting services agreement CABEM will provide software design and development, web site development and maintenance, integration and hardware services. CABEM will focus on test laboratory workflow, data collection and report generation, as well as NTS' web site which includes the customer portal, an industry leading web based application used to extend services to clientele.
Developing a Virtual Environment: Old Software, New Hardware
November 2005
CABEM develops a virtual environment to allow Autonet software, an older but still popular data acquisition software to run on new hardware, and interface with the TRM application for modern requirements such as database management, backup and web deployment.
The Autonet software runs unmodified in a virtual machine which emulates a simple PC with standard screen, memory, and accessories. The virtual machine screen keyboard and mouse are operable through a standard monitor, keyboard and mouse attached to the computer system running the application or over the network from a java plug-in enabled web browser. The Autonet software is unmodified and maintains its original software license requirements.
Web-based Education Portal Delivered to the VNA
October 2005
CABEM has delivered a web-based education portal for home health clinicians to VNA Care Network of Worcester, MA. VNA Care Network is the second largest Visiting Nurse Association in the country, serving patients in over 200 Massachusetts communities. The VNA Care Network was awarded a federal HRSA Grant to address nursing recruitment and retention in light of the national nursing shortage. Using these grant funds, the VNA and CABEM have developed a web-based portal that will allow the VNA to offer education using a web-based platform. VNA Care Network, working closely with CABEM, plans to nationally brand this product under the name Home Health and Hospice Resources, the existing product can be viewed at www.homehealthandhospice.com.
Extending Services to Laboratories with Web-based Applications
August 2005
CABEM technologies initiated design and build of a major enhancement to TRM that will allow laboratories to extend services via web applications as well collect data, network equipment and publish reports. Expected delivery for the major update is in March 2006.
VNA Receives Grant for Web-based Education Portal
June 2005
CABEM has been engaged by VNA Care Network of Worcester, MA to develop a web-based education portal for home health clinicians. VNA Care Network is the second largest Visiting Nurse Association in the country, serving patients in over 200 Massachusetts communities. The VNA Care Network was awarded a federal HRSA Grant in 2003 to address nursing recruitment and retention in light of the national nursing shortage. Using these grant funds, the VNA and CABEM will develop a web-based portal that will allow the VNA to offer education, developed within its grant funded programs, within a web-based platform.
CABEM to Build Web-based Education Portal for the VNA
May 2005
CABEM has been engaged by VNA Care Network of Worcester, MA to develop a web-based education portal for home health clinicians. VNA Care Network is the second largest Visiting Nurse Association in the country, serving patients in over 200 Massachusetts communities. The VNA Care Network was awarded a federal HRSA Grant in 2003 to address nursing recruitment and retention in light of the national nursing shortage. Using these grant funds, the VNA and CABEM will develop a web-based portal that will allow the VNA to offer education, developed within its grant funded programs, within a web-based platform.
Wins Contract for Web-based Environmental Evaluation Tool
March 2005
CABEM Technologies won an 18 month contract to maintain and expand EKAT's capabilities. EKAT provides military users expert environmental guidance and automated report generation with a focus on pollution prevention, environmental compliance and life cycle evaluation. The software is a collaborative effort between M2 Technologies, Kansas State University and CABEM Technologies. This phase will add increased PESHE report capability, systems evaluations capability, and address upcoming GIS requirements while improving on and updating the existing capability. EKAT is presently being evaluated for commercial applications.
Updates TRM Systems and Enhances Data Acquisition Requirements
February 2005
Continuing a trend for sophisticated laboratories using TRM to support their data acquisition and reporting requirements, MIT/Lincoln Labs became a client this month. In support of TRM, CABEM continues to expand the capability to prepare the product for larger market acceptance. CABEM has added the ability to superimpose multiple data streams by selected time periods onto the same plot. They also have deployed a demo CD that allows prospective users running in a windows environment to boot up and operate the Linux based TRM system for evaluation purposes, and are presently writing/testing firmware to allow routers to be used in a data logger capacity saving the client significant costs in their data acquisition hardware.
CABEM Evaluates Multi-site Email Software Deployment
January 2005
As part of our Discovery program in our consulting group, CABEM evaluated a multi-site Microsoft Exchange email software deployment and provided written recommendations to improve performance for a public company. The customer had more than 20 different physical locations and required better reliability while reducing costs. CABEM evaluated the existing infrastructure including the hardware, software, bandwidth and personnel resources. CABEM evaluated the frequency and usage patterns for the company's numerous locations, and also evaluated alternative software programs in addition to the deployment options. CABEM provided to the customer eight major recommendations to simplify deployment while upgrading reliability and reducing cost. CABEM's goal was to devise a program that would be pragmatic and reasonable to both implement and maintain while achieving the desired results.
EKAT Environmental Software – 3 New Modules
November 2004
CABEM completes version 3 of EKAT environmental software in cooperation with M2 and KSU for military application. The new version of EKAT includes the addition of three (3) modules: National Environmental Policy Act (NEPA), Tool for Estimating Chemical Concentrations in Air (TECCA), and the Programmatic Environment, Safety, and Occupational Health Evaluation (PESHE) Report Generator. The User Interface is redesigned to promote simple and intuitive use. Designed initially to support the DODI 5000.2 environmental requirements, EKAT is customizable and can be expanded for commercial and other government sector applications.
CABEM Delivers New NQA Website
October 2004
CABEM designs, builds and delivers a web site to the National Quality Assurance – USA division (www.nqa-usa.com). NQA-USA is a leading ISO registrar and known internationally as a premier provider of management support services having registered over 15,000 quality management systems. NQA-USA's customers include NASA, Boeing, Caterpillar, Raytheon, Lockheed Martin, EMC, American Power Conversion and Canon. CABEM will continue to provide maintenance and support services for the web site.
TRN's Drop-In Solution Aids Integration Process
September 2004
In cooperation with Spectral Dynamics, a leading provider of Vibration Controllers, TRM is getting traction and is being used by high profile users such as NASA, the Navy, Raytheon, and Honeywell. TRM uses web based technology for the collection, recovery and publishing of vibration data. A module within TRM allows for data to be sorted, sequenced and then published using approved templates. TRM's "drop-in" solution also provides test laboratories the ability to integrate the various vintage technologies and operating systems used in vibration and other test data collection requirements.
CABEM Wins CEMMA Software System Subcontract
August 2004
CABEM wins a subcontract to assist in the design and implementation of CEMAA II (Computation ElectroMagnetics Analysis Assistant) from Spectra Research. CEMMA a front end simulation is used to evaluate vehicle antennae designs for the DOD. CEMAA is a software system that provides the user with Software Assistants to work with input data for a file-based computational code such as computational electromagnetic (CEM) codes. CEMAA is being used in the design efforts for several ongoing DOD research programs on new military vehicles.
CABEM Wins Contract to Redesign and Upgrade NTS Website
July 2004
CABEM receives a contract to design and build a replacement web site for National Technical Systems (NTSC:NASDAQ), a recognized leader in engineering and test services. NTS' site will include authenticated capabilities that allow NTS to provide communication, project management, reporting and hiring services electronically. It will address the multiple markets NTS serves and provide content to explain NTS' significant technical resources and capabilities.
CABEM to Design Website Quality Management Leader
June 2004
CABEM receives contract to design and build a replacement web site for NQA-USA, a leading provider of ISO registration services. The simple site will quickly communicate services and requirements for quality system registration for this premier provider of quality management services.
CABEM to Upgrade EKAT Environmental Software
May 2004
CABEM receives a contract to expand EKAT capability further. Scheduled for a January 2005 release, the next edition will be a comprehensive upgrade which will include report automation capability for PESHE, a NEPA decision tree, and a tool to calculate the release of chemicals in the air. The content will be enhanced and updated and the User Interface (UI) will be upgraded as well.
CABEM Expands Data Automation Software
April 2004
CABEM expands the capability of TRM software (Data Automation) to allow for a simple controller set up and online configuration, minimizing the need for technical support. This expanded capability works with various versions of Windows, Sun and Linux operating systems. The new release also allows for remote Desktop Monitoring capability. It gives users the ability to set up accounts so they can remotely access a controller to monitor an in-process job. The new version of TRM uses a robust data retrieval system, and allows for web publishing and report document template capability when configured with the additional modules.
CABEM Delivers Enhanced Tools for Environmental Software
March 2004
CABEM in collaboration with M2 and KSU delivers and installs a more comprehensive version of EKAT at a large military location. Built in Microsoft's VisualStudio.Net framework using SQL2000 DBL the new version has enhanced environmental screening tools, emissions calculators, a research center and project management and collaboration capabilities. The EKAT team is presently evaluating other government, commercial and educational use of the product.
Web-based Dashboard Built for Balanced Scorecard Metrics
February 2004
CABEM technologies delivers a strategic plan for a real time enterprise application that will deploy the balanced scorecard as a framework for strategic management. As part of the contract CABEM will build a web based dashboard and integrate divergent applications as necessary to obtain real-time metrics for the four (4) basic balanced scorecard categories i.e. financial, process, knowledge and customer. The dashboard will have various viewing and permission levels so customers, employees, management and executive management can access their business discipline relevant information in real-time.
Web-based Data Application Standardizes Test Data Collection
January 2004
CABEM technologies extends the Linux based data automation system (DAS) to EMI/EMC, Environmental and Functional test equipment. CABEM's web based data application standardizes the collection of test data for the various equipment types while automating data and text report generation via the template based bundler and web publishing system. The software designed and built in collaboration with National Technical Systems Inc (NASDAQ:NTSC), is available for commercial use and can be accessed remotely or deployed in a secure or classified setting as required.
CABEM Evaluates Enterprise Strategy and Web Development
December 2003
CABEM receives contract to evaluate companies real-time enterprise strategy, and the implications on web development and management. CABEM will submit a strategy plan with a roadmap. Once submitted, CABEM will initiate maintenance, management and redesign of the web infrastructure for this public company. The portals will deliver services and content both internally and external to the company.
CABEM to Provide GUI for Complex Simulation System
November 2003
CABEM receives contract to assist in the design of a graphical interface allowing military users access to a complex antenna design simulation system. The original simulation uses FORTRAN code with a text input configuration file which requires an expert to configure. This new interface would let a broader group of designers use this useful tool in their projects. The new graphical tool uses xml representations of antenna design components combined with an xml rule set which governs how components can be assembled.
CABEM to Provide GUI for Complex Simulation System
November 2003
CABEM receives contract to assist in the design of a graphical interface allowing military users access to a complex antenna design simulation system. The original simulation uses FORTRAN code with a text input configuration file which requires an expert to configure. This new interface would let a broader group of designers use this useful tool in their projects. The new graphical tool uses xml representations of antenna design components combined with an xml rule set which governs how components can be assembled.
CABEM Hosts Environmental Software Tool for Military Base
October 2003
CABEM specifies, configures and installs rack mounted servers at a major military base to host the Environmental Knowledge and Assessment Tool (EKAT). The EKAT software tool developed in collaboration with M2 and KSU is used to identify, research and evaluate environmental and safety related issues for products and systems.
CABEM Collaborates on Environmental Software Tool
September 2003
CABEM begins work on Phase 2 of the Environmental Knowledge and Assessment tool (EKAT) in collaboration with M2 Technologies and Kansas State University (KSU). EKAT provides the military an automated software tool to identify, research and evaluate environmental and safety related issues for products and systems.
New Strategic Relationship for Data Automation Initiative
September 2003
CABEM signs a strategic relationship agreement with Spectral Dynamics to provide -based vibration data automation and report management system. TRM allows users to capture, group, reformat, label, and publish vibration plots electronically and securely. CABEM will also provide custom data automation support services to Spectral Dynamics.
CABEM Builds and Integrates Metrics Software
August 2003
CABEM delivers Metrics software to provide Fortune 100 Company with real time financial and quoting metrics. The metrics application has been integrated and acquires data from a Legacy DB2/AS400 financial system. Built within the .Net framework it can be configured by non technical personnel.
A New Venture: CABEM, KSU, and M2 Technologies
July 2003
CABEM agrees to commercial venture with M2 Technologies and Kansas State University (KSU) to develop a software tool that provides expert Environmental Management and Regulatory Compliance guidance to individual users, Academia, Government and the Commercial Business sector.
Web-based Solution to Automate Hiring Process
June 2003
CABEM provides custom work flow automation software to large personnel staffing company with locations across the USA. The web based software solution automates the process of hiring personnel while communicating pertinent information to the internal staff, clients and new employees/contractors. The project included integrating the web based solution into the staffing CRM and financial systems, (EZAccess and CostPoint) – both Oracle database programs.
Web-based Remote Monitoring for Data Automation Initiative
May 2003
CABEM provides Climatics automation solution to major US Test firm to automate the collection of environmental test data. The Climatics system used an old proprietary UNIX system that was no longer supported. The solution required use of staging emulator to allow communications with current technology. The final solution system allows for remote monitoring and control via web based access as well as automatic filing and indexing of selected data.
CABEM Integration Module for Hotel System Upgrade
April 2003
CABEM integrates the property management system (PMS) of a Five Star Boston Hotel to valet and parking software using SHIM; CABEM's proprietary integration module released in April 2003. SHIM simplifies integration techniques and allows for browser based remote access and metrics management. SHIM (Scriptable Hotel Interface Module) was conceptualized, designed and built by CABEM technologies to allow for transactional integration between a valet parking system and a hotel Property Management System based on existing data input permissions. SHIM uses screen-scraping technology, keyboard simulators, and scripting to replicate iterative keyboard entry. It is deployed using a drop in transactional server. The operating system is derived version of Debian GNU/Linux configured for cost, reliability and efficiency.
CABEM Develops Web-based Publishing Portal
February 2003
CABEM develops and provides a web based publishing portal that allows a major test firm to publish reports to selected viewers and to collaborate online with those viewers. The publishing portal removes requirements for faxing and overnight delivery and results in faster delivery speed and labor efficiency enhancements.
Install of Vibration Data Automation System for Eight Test Labs
January 2003
CABEM completes the development and installation of a custom vibration data automation solution for a major test lab. To deploy, CABEM installed servers at 8 major test sites across the USA. The solution automates the capture, sequencing, indexing, review and bundling of vibration data into a test report. The system was deployed on various UNIX and Windows vintage vibration controllers and was integrated into an enterprise system spanning all locations.