A Credentialing Management Software for Your Most Important Asset. People.
A Credentialing Management Software for Your Most Important Asset. People.
Welcome to your digital filing cabinet. Use the credentialing management system to automate the process of tracking and administering any required credentials for your organization.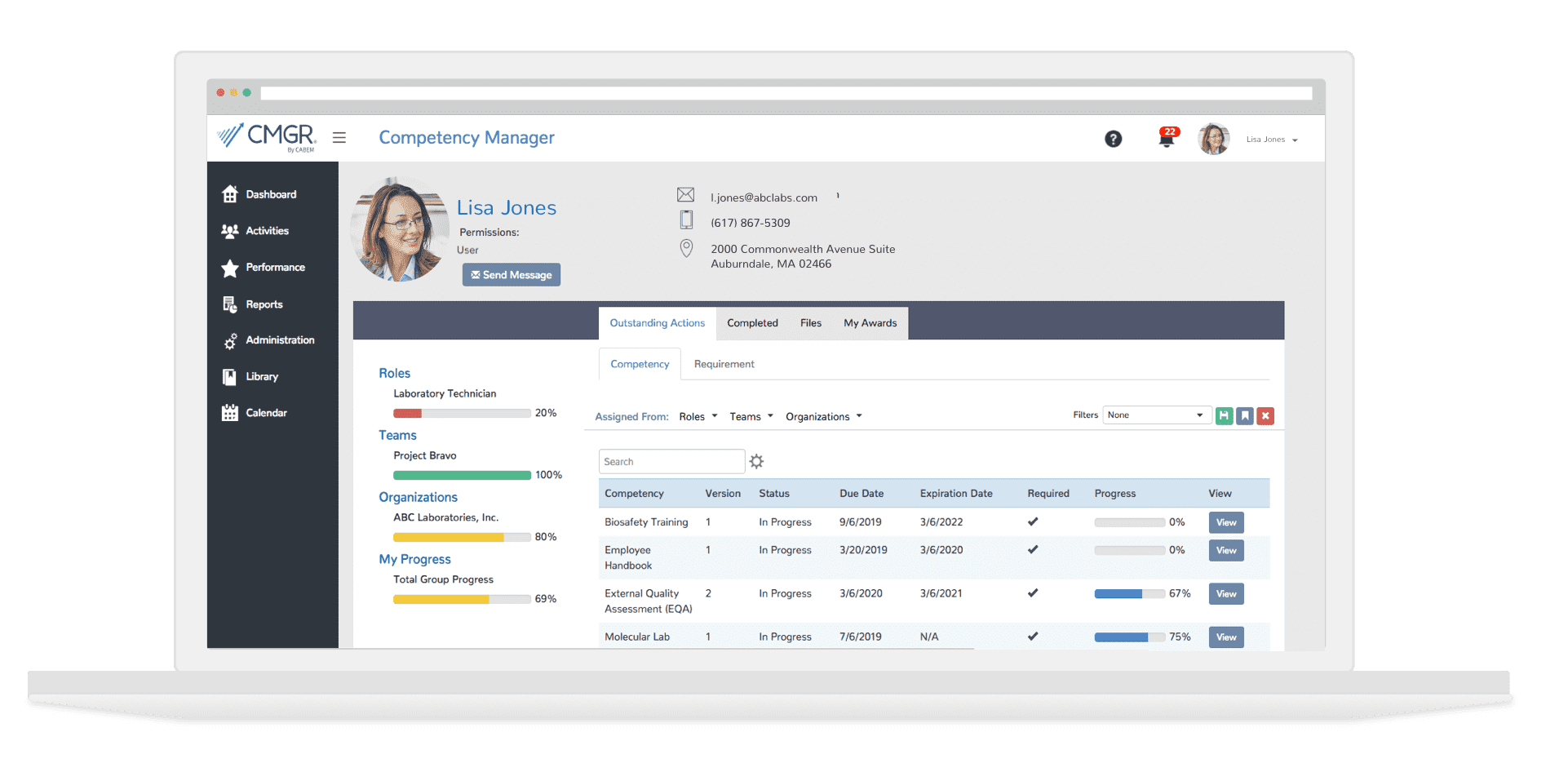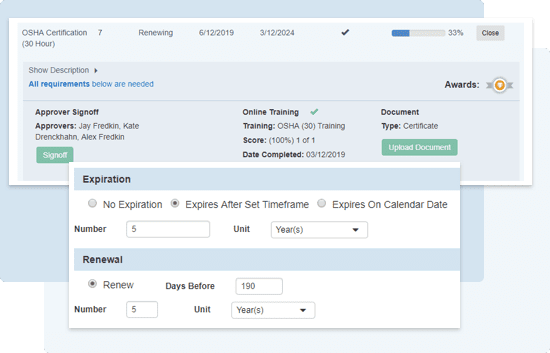 Benefits
Store Credentials Online
Upload and store individual's licensing, accreditations, and certifications earned for current and past years – whether from inside the organization or outside.
Automated Renewal Notifications
Assign alerts on due dates for renewing any certifications to users based on role, location, and more.
Create Transcripts
Produce records of any completed trainings and competency activities internally to be used for progress reports and internal audits.
At a Glance Reporting
Log any credit hours such as CMEs, provide a simple visual of outstanding requirements, and generate reports.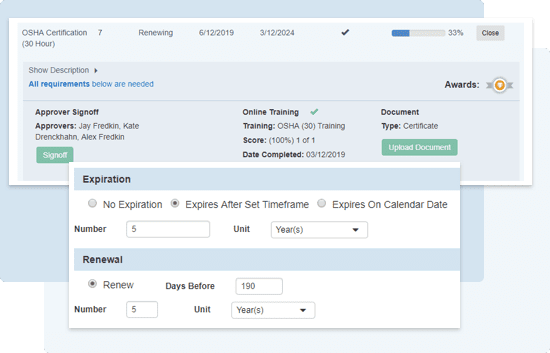 Easily Integrate with Current Your Software Suite
Use modules of the software to integrate with current systems such as any HR software, ERP, or CRM.
Vendor Management
Vendors can access permission-based portals that allow them to see credentials and run reports to access any required information, but restrict them from other info.
Visitor Management
Use the software on a tablet to sign in any on-site visitors and make sure they have the proper credentials.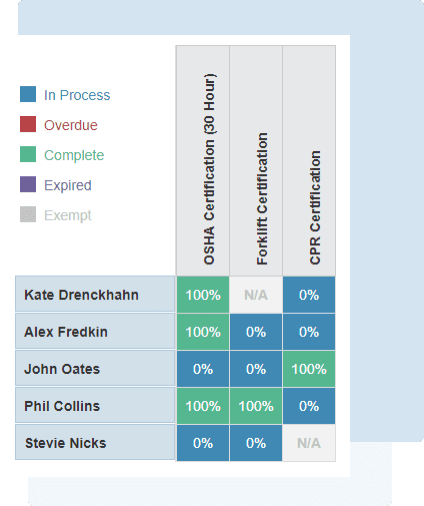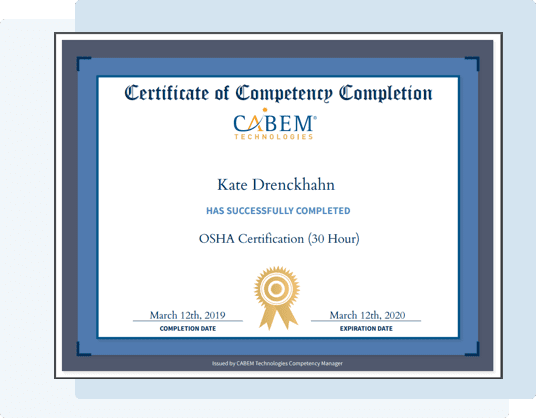 Incident management reporting
Assign performance indicator assessments and report on risk management in the organization.
CMEs
Assign online or classroom trainings for medical providers to earn their CMEs (continuous medical education) and store this information in each user's profile.
Secure private information
Set up extra secure folders for files containing sensitive data such as passports, social security numbers, etc.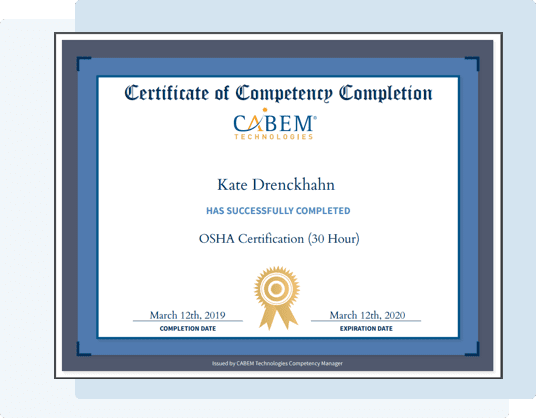 Contact us today! We would love to discuss your current process, pain points, and see how the CMGR can be your solution.